More cases of Omicron subvariant detected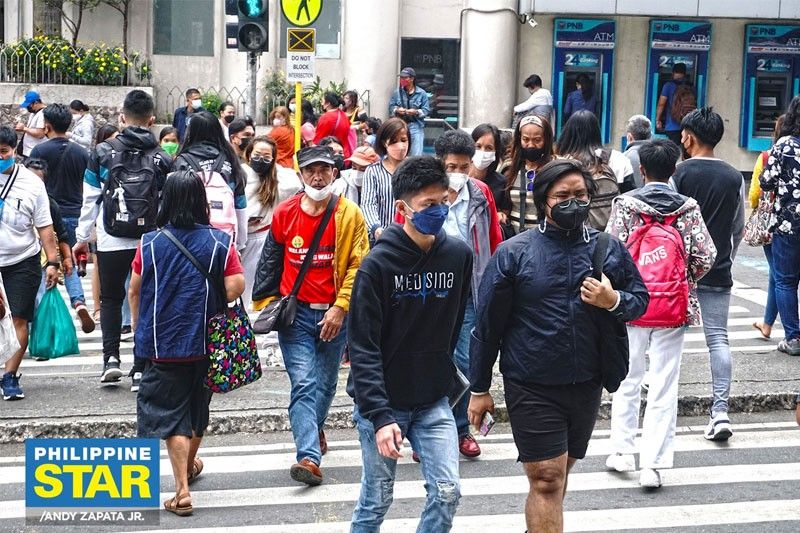 MANILA, Philippines — Cases of the highly transmissible Omicron subvariants in the country continue to increase, based on the latest genome sequencing reported by the Department of Health (DOH).
The DOH reported yesterday that out of the samples processed from June 29 to July 4, 190 cases of the Omicron variant of concern and all of its sublineages were detected.
The total number of confirmed Omicron cases nationwide is now 7,919, with 185 of the latest 190 reported cases being local patients and five being returning overseas Filipinos (ROFs). No deaths were recorded among the latest cases.
In the same genome sequencing run, there were 43 BA.5 cases, 20 BA.2.12.1 cases and seven BA.4 cases. Twenty-one confirmed COVID-19 cases had no lineage assigned.
"Forty-two of the 43 BA.5 cases, 16 of the 20 BA.2.12.1 cases, and all seven BA.4 cases are local, while the remaining four BA.2.12.1 and one BA.5 case are ROFs," the DOH said.
At present, the hospital bed utilization rate nationwide remains at low risk despite the detection of more cases of the highly transmissible Omicron subvariant.
"Nevertheless, maintaining minimum public health standards and being up-to-date on vaccination should still be practiced by every Filipino to reduce transmission," Health Undersecretary Maria Rosario Vergeire said.
'Not as virulent'
Though highly transmissible, the Omicron variants are not as virulent compared to other variants of COVID-19, the DOH said.
It said existing data support the recent statement of President Marcos that Omicron subvariants do not result in more severe and critical cases.
Data showed that severe and critical cases account only for 3.09 percent of the total COVID-19 cases recorded from December 2021 to February 2022.
The figure, DOH said, is less than half of the critical and severe cases recorded during the peak of the surges due to the Delta and Alpha variants.
It also noted that only 1.8 percent of Omicron cases succumbed to the infection, as compared to 5.55 percent of Alpha cases and 4.9 percent of Delta cases.
High vaccination rate and compliance with health protocols also help maintain low COVID-19 infections in the country.