7 more Filipinos in Shanghai positive for COVID-19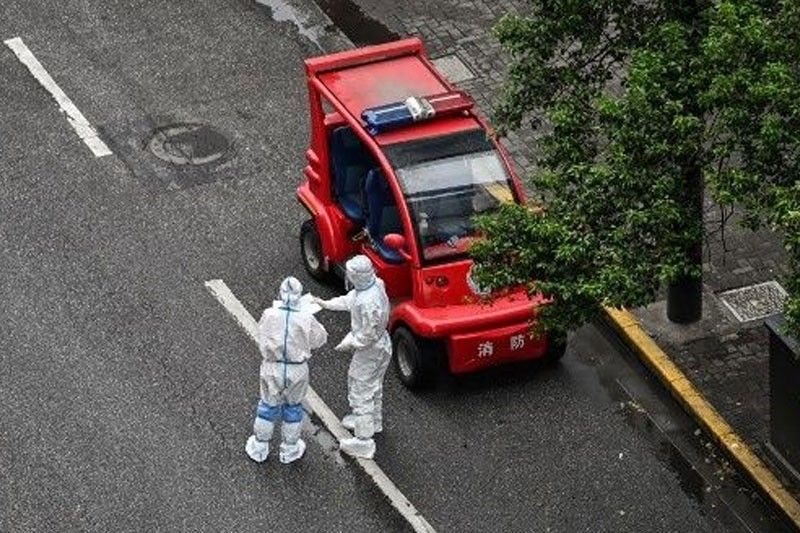 MANILA, Philippines — Seven more Filipinos in Shanghai have tested positive for COVID, bringing to 17 the total number of cases, the Philippine consulate general said yesterday.
Consul General Josel Ignacio said that 14 were active, while the rest have been discharged from isolation facilities.
Financial hub Shanghai is currently battling China's largest ever COVID outbreak.
The local government reported 51 new fatalities among its COVID patients on Sunday and extended the lockdown to April 26.
The lockdown started as a phased scheme on March 28.
Residents were prohibited from leaving their homes and required to undergo rounds of nucleic acid tests for COVID.
Offices and businesses, including foreign consular missions like the Philippine consulate general, were asked to suspend operations.
The consulate general raised key lockdown concerns affecting Filipinos in Shanghai during a virtual dialogue on April 20 convened by the Shanghai Foreign Affairs Office (FAO).
Deputy director general Fu Jihong presided over the dialogue and reported that Shanghai was "getting closer" to its goal of dynamic case clearing even as the situation remained "complex."
Among the heads of mission, Ignacio was the first to speak and conveyed a number of requests such as to promptly notify the consulates of COVID-positive Filipinos, including those taken or due to be taken to quarantine facilities; bring COVID-positive Filipinos only to facilities that meet international hygiene, sanitation and water standards as well as assure them of decent care; ease restrictions in food stores and delivery services for improved access to food and essentials; relax lockdown restrictions on consulates and diplomats to continue performance of key mandates and assistance to nationals and gradual re-opening of businesses and enterprises to end income disruption.
Ignacio acknowledged the strenuous efforts of the Shanghai government to contain the epidemic and steer the city back to normalcy.