EcoWaste lauds reduced littering at pilgrimage sites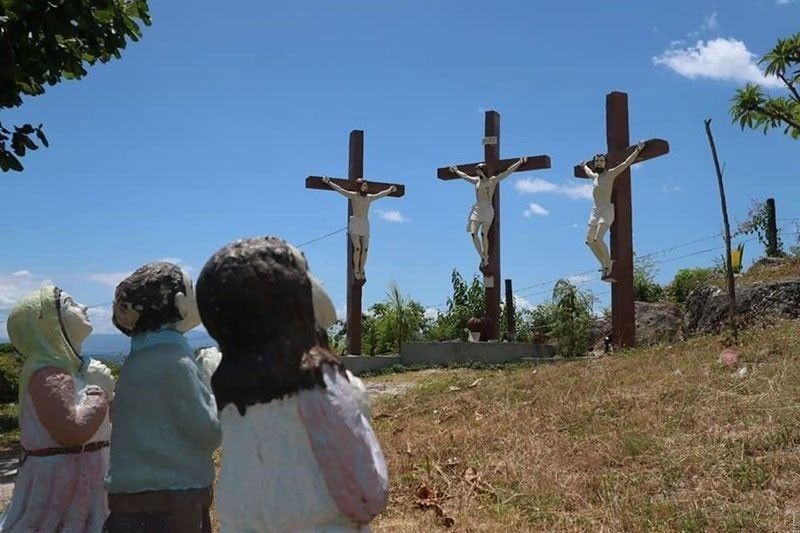 MANILA, Philippines — Environmental group EcoWaste Coalition lauded yesterday the reduction of littering at popular pilgrimage sites during the Holy Week.
In a press statement, the group said it observed fewer pieces of garbage at the National Shrines of the Our Lady of Peace and Good Voyage in Antipolo City, Rizal; of the Divine Mercy in Marilao, Bulacan; and the Our Lady of Lourdes Grotto in San Jose del Monte City, also in Bulacan, on Maundy Thursday and Good Friday.
"The pilgrimage sites were relatively cleaner compared to pre-pandemic periods that saw these favorite Holy Week destinations teeming with visitors as well as with garbage in almost every nook and cranny," EcoWaste said.
The group commended local government units for cancelling the penitential walk and restricting camping, overnight stays and picnicking in the pilgrimage sites.
The Antipolo City government cancelled the Alay-Lakad penitential walk and other mass gatherings as part of its COVID-19 health and safety protection measures.
Before the pandemic, the Alay-Lakay attracted thousands of devotees leaving a trail of litter from Pasig City to Antipolo.
Meanwhile, EcoWaste found the National Shrines of the Sacred Heart of Jesus in Makati City, of Our Mother of Perpetual Help in Parañaque City and of Our Lady of the Holy Rosary in Quezon City "litter-free."
The group also found the Minor Basilica of the Black Nazarene (Quiapo Church) in Manila "almost litter-free" as well.
"With or without COVID-19 restrictions, we hope more people will commit to keeping all our faith-inspired activities simple and litter-free," EcoWaste national coordinator Aileen Lucero said.