12,000 doctors back Robredo, Kiko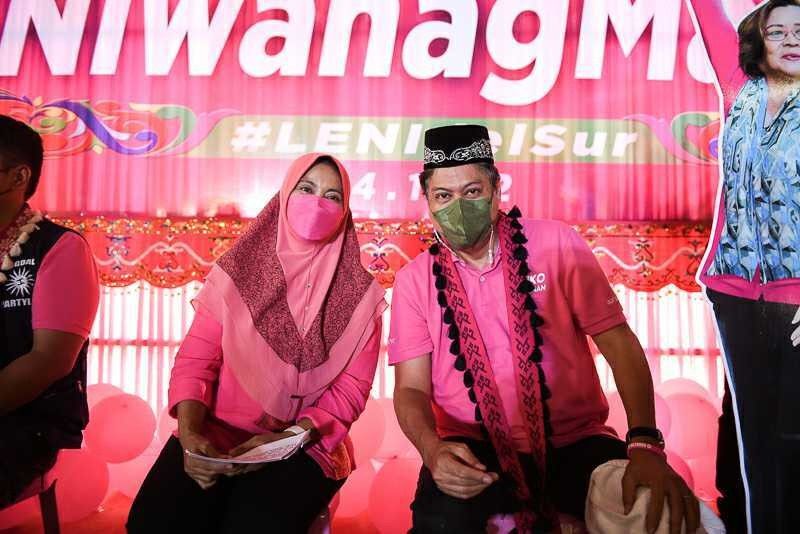 MANILA, Philippines — Some 12,000 doctors from various groups have declared their support for presidential aspirant Vice President Leni Robredo and her running mate Sen. Kiko Pangilinan.
At a press briefing yesterday, the physicians, collectively called "Doctors for Leni and Kiko," said they opted to endorse the tandem because they have genuine concern for the Filipino people and concrete platforms to address the prevailing health crisis brought about by the COVID-19 pandemic.
In a statement of support read by Dr. Gia Sison, the physicians said it is important to choose the right leaders who would guide the country out of the pandemic.
"We witnessed the ill-effects of poor governance during this time of the pandemic. It led to the sufferings and deaths of our health workers and Filipino people," they said.
They added that it is only the Leni-Kilo tandem that has clear platforms to end the hardships caused by COVID-19 being faced by the nation.
"As doctors, who face difficulties brought by the pandemic on a daily basis, we wholeheartedly support the candidacy of Leni Robredo and Kiko Pangilinan for president and vice president of the Philippines," they said.
They underscored that "now is the time to be truthful and stand up for life."
The doctors belong to 56 organizations nationwide, including the National Capital Region Doctors for Leni, Albay Doctors for Leni-Kiko, Caring Community for Leni, Doctors for Leni-Kiko Cebu, Eastern Samar Doctors for Leni, Ilocos Norte Doctors for Leni, Ilocos Sur Doctors for Leni-Kiko, Davao Physicians for Leni-Kiko, Barrio Doctors for Leni-Kiko, Robredocs Bulacan, San Lukas Kakampinks, and Palawan Doctors for Leni.
From Isko to Leni
Meanwhile, a major volunteer network which pushed Manila Mayor Isko Moreno to run for the presidency last year is considering pulling out to support the candidacy of Vice President Robredo.
Ikaw Muna (IM) Pilipinas secretary-general Elmer Argaño yesterday told The STAR that national officers are "seriously considering" the movement in the Visayas, where their coordinator Nick Malazarte announced switching allegiance from Moreno to Robredo.
"We respect the decision of some of our members. We are a volunteer organization. No one is being paid. We banded together for a common cause," Argaño said.
"On our part in the national, we are seriously observing the situation because as we all see and know, the challenge is really uphill for our candidate (Isko), and the only way we see this will work is if all the candidates unite against Marcos," he added.
IM Pilipinas, led by its national convenor Tim Orbos, was launched in June last year to convince Moreno to run for president.
The volunteer network has 20,000 active members and 200,000 to 300,000 volunteers in 30 provincial chapters, according to Argaño.
Orbos did not reply to The STAR's request for comment, but in an interview with Rappler yesterday, he renewed calls for another round of unity talks among the candidates to field a single opposition candidate to beat former senator Ferdinand Marcos Jr.
"By the end of Holy Week, there will be new survey numbers. If Isko or Leni is still far behind, then why not give it to the number two? Once the first and second placers are neck and neck, then we can work out a way. Let's start to help each other out by hitting a common enemy. Why waste our bullets on each other?" Orbos told Rappler in Filipino and English yesterday. – Marc Jayson Cayabyab, Helen Flores