IATF issues new foreign entry guidelines
February 5, 2022 | 12:00am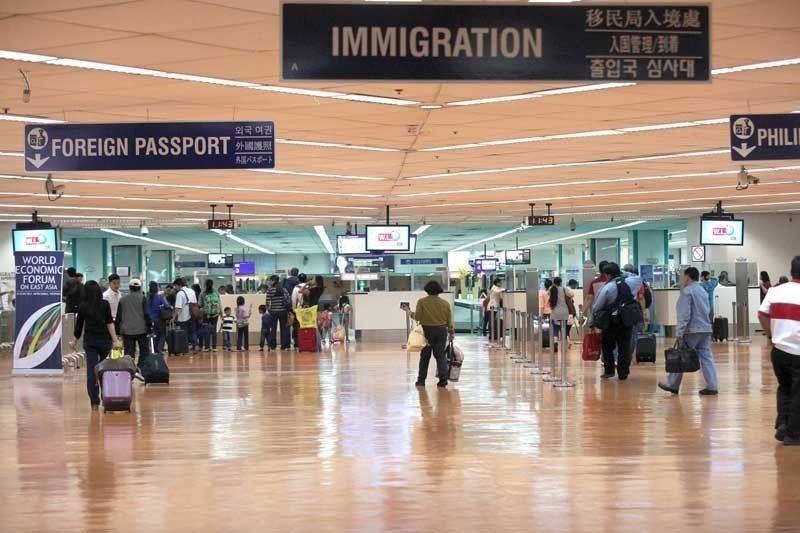 MANILA, Philippines — The Inter-Agency Task Force for the Management of Emerging Infectious Diseases (IATF) released yesterday the requirements and protocols for arriving tourists from non-visa-required countries.
Secretary Karlo Nograles, IATF co-chairman and acting presidential spokesman, said that beginning Feb. 10, fully vaccinated nationals from visa-free countries may enter the Philippines for business and tourism purposes.
Under IATF Resolution No. 160-B, all arriving visitors must be able to present the following:
• A negative RT-PCR test taken within 48 hours before the date and time of departure from the country of origin/first port of embarkation in a continuous travel to the Philippines, excluding layovers for their return journey.
• Valid tickets for their return journey to the port of origin or next port of destination not later than 30 days from date of arrival in the Philippines.
• Passports valid for a period of at least six months at the time of their arrival in the Philippines.
• Travel insurance for COVID-19 treatment costs from reputed insurers, with a minimum coverage of $35,000 (about P1.75 million) for the duration of their stay in the Philippines.
"It's the (insurance) coverage, that's not the price, that's not the premium you pay. The premium is much, much cheaper. Maybe the premium (required) by reputable insurers that have that coverage is around P1,000 to P2,000," Nograles said at a media briefing.
Travelers must also present an acceptable proof of COVID-19 vaccination, including the World Health Organization's International Certificate of Vaccination and Prophylaxis, VaxCertPH, national/state digital certificate of the country/foreign government which has accepted VaxCertPH under a reciprocal arrangement and other proof of vaccination permitted by the IATF, Nograles said.
He said travelers are no longer required to observe facility-based quarantine but shall self-monitor for any symptom for seven days, with the first day being the date of arrival.
While foreign visitors will not be required to undergo facility-based quarantine, Nograles reminded arriving travelers to report to the local government unit (LGU) of their destination should they exhibit any symptoms of the disease.
Nograles added that children below 12 years old will be exempted from the vaccination requirement if they are traveling with fully vaccinated foreign parents.
He said foreign children below 12 years old who are not vaccinated for any reason and traveling with their Filipino parent/s shall be allowed entry and shall be required to follow the entry, testing and quarantine protocols that apply to their Filipino parent/s.
Meanwhile, those between 12 and 17 years old must follow the protocols based on their vaccination status and shall be accompanied by their parents during their facility-based quarantine.
Based on the resolution, an individual is deemed fully vaccinated if he or she received the second dose in a two-dose series or a single dose vaccine more than 14 days before the date and time of departure from the point of origin.
Nograles said foreign nationals who are found not compliant with the condition set shall be required to undergo facility-based quarantine until the release of the negative RT-PCR test taken on the fifth day. They shall also undergo home quarantine until their 14th day, with the date of arrival being the first day.
The LGUs of destination and their respective Barangay Health Emergency Response Teams are tasked to monitor arriving passengers undergoing home quarantine, he said.
Meanwhile, Nograles said the IATF has approved the national COVID-19 vaccination certificates of Slovenia, Bahrain, Qatar, Switzerland and Hong Kong SAR upon the recommendation of the Department of Foreign Affairs.
Connie Bungag, Manila International Airport Authority public affairs head, said that given the new guidelines issued by the IATF and upon recommendation of the Task Force on COVID-19 New Variants and Sub-Technical Working Group on Data Analytics, the classification of countries/territories/jurisdictions as green, yellow and red shall be suspended.
Now that fully vaccinated foreign nationals of 157 countries and territories would be allowed to visit the Philippines for business and leisure, Tourism Secretary Bernadette Romulo-Puyat urged foreign visitors to complete their requirements for travel.
Puyat underscored that the new guidelines "are an indication that, while the country has opened its borders to fully vaccinated business and leisure visitors, it is doing so with utmost care and with full regard for the health and safety of both visitors and the general public."
"The opening of our borders to eligible foreign visitors and the rebound of the tourism industry can only mean the restoration of the livelihood of millions of Filipinos working in tourism-related establishments and businesses who have been displaced by the pandemic. It will contribute greatly to the eventual revival of the Philippine economy," she added.
More passenger arrivals
The cap on international passenger arrivals at the Ninoy Aquino International Airport (NAIA) has been raised from 3,000 to 5,000 daily as approved by the IATF.?
The new policy contained in a Civil Aeronautics Board advisory dated Feb. 3, 2022 was signed by CAB executive director Carmelo Arcilla and enjoined all international airlines to adhere to the 5,000 passengers per day limit for flights arriving at the NAIA terminals.?
International carriers, including Philippine Airlines, Cebu Pacific and AirAsia Philippines, were also reminded to ensure strict compliance with the applicable entry requirements and protocols for all their international arriving passengers under IATF resolutions and/or policies.
Among these is compliance with the requirement of registration to the One Health Pass prior to boarding the flight. The CAB said that failure to comply with the foregoing requirements shall be meted with appropriate penalties. – Ralph Edwin Villanueva, Ghio Ong, Rudy Santos, Robertzon Ramirez