Senate, House compromise on P17 billion budget for NTF-ELCAC
December 18, 2021 | 12:00am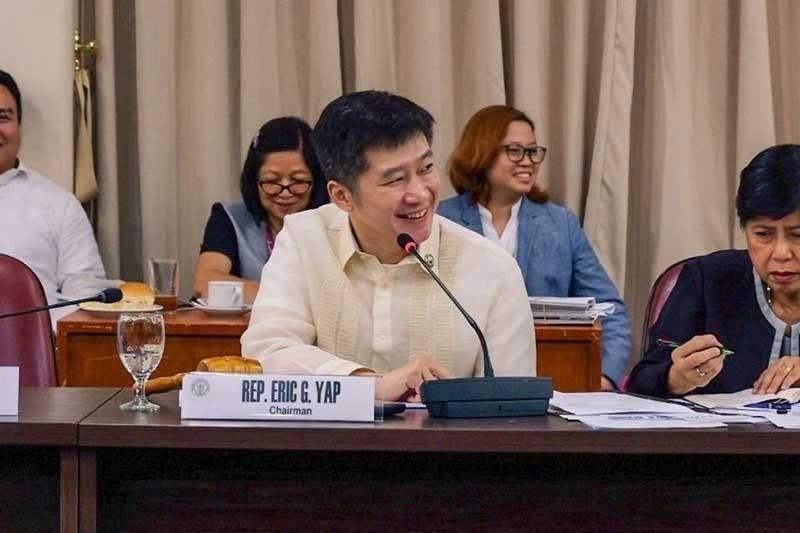 MANILA, Philippines — The Senate and the House of Representatives have agreed on a compromise on the budget for the controversial National Task Force to End Local Communist Armed Conflict (NTF-ELCAC), a congressman bared yesterday.
House appropriations committee chairman Eric Yap revealed that the P17.1-billion budget of NTF-ELCAC approved by the bicameral conference committee on the 2022 national budget earlier this week was a middle ground between the P4 billion passed by the Senate and the earlier P28 billion originally proposed by the executive branch and approved by the House.
"We came up with a compromise and agreed on P17 billion, which we believe is good enough since it's closer to the budget of NTF-ELCAC this year," explained Yap, who led the House contingent to the bicam.
The anti-insurgency body has a budget of P19 billion for 2021, P16.4 billion of which goes to its Barangay Development Program that local executives nationwide have been supporting.
The Benguet caretaker and ACT-CIS congressman said their contingent in the bicam from the lower chamber defended the proposed budget of the anti-insurgency body during the conference but their counterparts from the Senate were firm in opposing it.
"The Senate also has its priorities and they wanted the budget realigned to other agencies that need the funding more, like the SRA (special risk allowance) of health care workers (HCWs) that was not funded by the DBM (Department of Budget and Management)," Yap pointed out.
"So we really have to fund the SRA because we all know the sacrifices of our health care workers during this pandemic. We cannot disregard that," he pointed out.
Yap further bared that the final version of the budget bill, ratified by the House last Wednesday before it went into a month-long holiday recess, included about P50 billion in funding for SRA of HCWs.
The congressman said part of this funding was realigned from programs under the Department of Transportation which had very low utilization rate.
The bicam panel also allotted another P50 billion for procurement of COVID-19 booster shots next year.
"We in the House really focused on COVID-19 response programs in the budget. The SRA is most important to us, especially to Speaker Lord Allan Velasco," Yap said.
Yap added that they also allocated P32 billion for state universities and colleges in preparation for the return to face-to-face classes, and P3.5 billion for the procurement of six new C-130 cargo planes for the Philippine Air Force.