Bicam report on 2022 budget seen ratified December 13
December 7, 2021 | 12:00am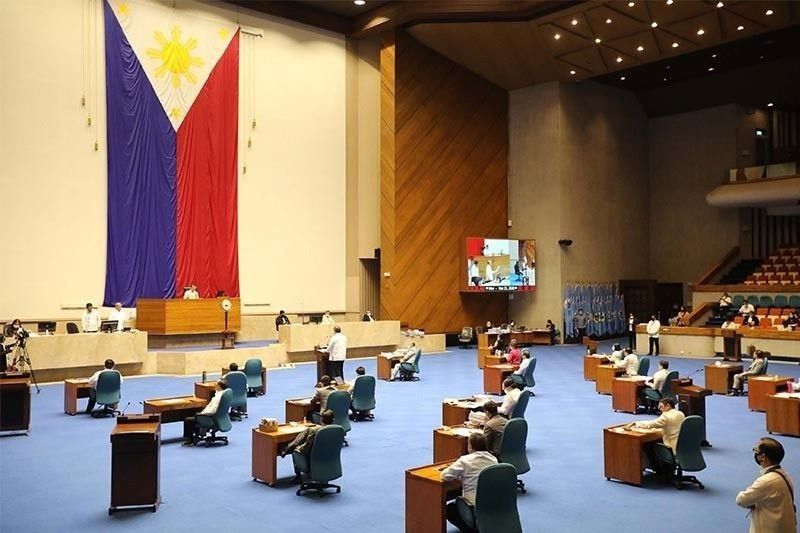 MANILA, Philippines — Congress is expected to ratify the proposed P5.024-trillion national budget for 2022 by Dec. 13.
Both the Senate and House of Representatives are reconciling conflicting provisions in their respective budget proposals in a bicameral conference.
"We will try to finish as soon as possible, the bicam in four days because we need to ratify the proposed budget next week. Our target is Dec. 13 so that hopefully, President Duterte can sign it before Christmas," Rep. Eric Go Yap, chairman of the House committee on appropriations, told reporters in an interview.
He also disclosed that he and his Senate counterpart, Sen. Sonny Angara who heads the Senate committee on finance, are working to have a total of P90 billion for the special risk allowance (SRA) of health care workers.
"Our target is for the SRA budget to reach P90 billion in the programmed funds. While our versions are different, I don't think we will have any problem on this," the ACT-CIS party-list congressman explained.
"We only have one objective here, which is to cover as much as possible funds needed for COVID-19 response, and that includes the SRA. We have to allocate a substantial amount for this because the DOH was not able to include this in the National Expenditure Plan," he added.
Another priority project of the Duterte administration, he said, is the Build Build Build program, which was largely stalled due to pandemic-related restrictions.
"This Build Build Build program is still in our priority list in the House. Why? Because we have to focus on the needs of our constituents. It doesn't necessarily mean that we have to set this aside, only because we're still addressing our problems. It's our road to recovery," he said.
House Majority Leader Martin Romualdez, for his part, reiterated their commitment to ratify before yearend the 2022 General Appropriations Bill at yesterday's bicameral meeting with their Senate counterparts.
"We join our good senators in wishing that disagreeing provisions of the Senate and House versions of the 2022 GAB be threshed out in a week's time. We expect plenary discussion on the bicam-approved version next week, and that the final version be ratified by the Senate and the House before our Christmas break," the Leyte congressman said.
"It is in the best interest of our people that the 2022 General Appropriations Act be signed by President Duterte before the end of the year so as to avoid a reenacted budget in 2022," the House leader added.