May polls a reset button for Pinoys – Robredo
November 30, 2021 | 12:00am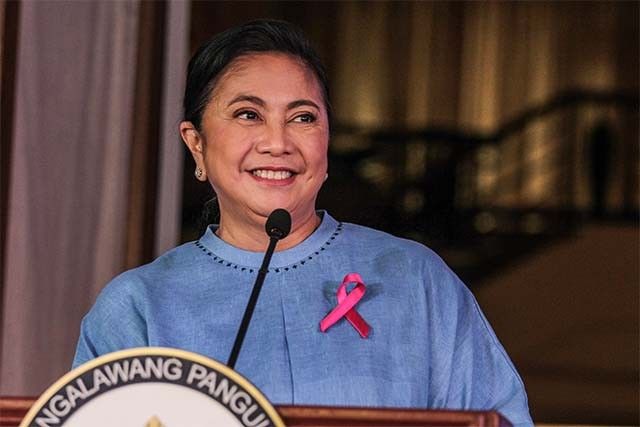 MANILA, Philippines — The May 2022 elections are a chance for Filipinos to hit the reset button to start a new kind of politics where ordinary citizens can get elected to public office, Vice President Leni Robredosaid yesterday.
Robredo hopes to see a change in the political environment in the country.
"Our politics has become exclusive for the moneyed and prominent names," Robredo said at the signing of the "Covenant Vision of a Robredo Presidency" with the Alliance of Labor Leaders for Leni Robredo (ALL4Leni).
"The 2022 elections are important, especially now that the big political families have joined forces. This is our opportunity to hit the reset button that if we defeat them, we can begin a different kind of politics where everyone will have a chance," she added.
She said the inclusion of labor leader Sonny Matula in her senatorial slate is a "symbolism" that she and her team are serious in starting a change in politics.
"Maybe attorney Sonny will have difficulty because we're still in the old politics, but since this is already turning into a people's movement, anything is possible. Our strength lies in our hands. I hope you don't lose hope because this is one chance where we can start change, not immediately, but in order to reach our goals… each step is precious," Robredo said mostly in Filipino.
Former senator Bongbong Marcos and Davao City Mayor Sara Duterte-Carpio have joined forces for the 2022 elections.
The opposition and Bayan Muna Rep. Carlos Zarate said it is necessary for all "democratic, non-administration candidates and forces" to unite against the potential "dictatorannical" Marcos-Duterte regime.
The Vice President noted that a candidate's track record should be scrutinized as this will show if the candidate will fulfill promises made during the campaign.
"Easy to commit, easy to promise during the elections. Candidates just say what people want to hear," Robredo said.
She said she has asked others running for highest office if they gave the time of day to the workers when they were not yet candidates, much more even talk to them.
Robredo signed yesterday a "covenant" with labor groups supporting her presidential bid, committing to pursue an agreed labor agenda if elected president in the May 2022 polls.
The signing took place at the "Laban ng Manggagawa, Laban ni Leni" Workers General Assembly and was witnessed online by hundreds of ALL4Leni members abroad.
Matula, national president of the Federation of Free Workers and part of the senatorial ticket of Robredo and running mate Sen. Francis Pangilinan, said that Robredo's track record will show how long she has been working with and fighting for the rights of the basic sector.
Farmers' income
Robredo will focus on the improvement of the income of farmers and fisherfolk as a benchmark for the agriculture sector's growth if elected president.
At the Halalan Para sa Agrikultura 2022 forum yesterday, Robredo emphasized that the benchmark for the government's agriculture-related programs should be on how the lives of farmers have improved.
"For the longest time what we have been seeing is how much fund has been put in, how much agricultural equipment has been distributed," Robredo said in Filipino. "But the question is always, what has been the impact on the lives of beneficiaries?"
Robredo emphasized that agencies in the agriculture sector should use farmers' income as a benchmark for the accomplishment of their various programs, adding that this should be backed by proper data.
She added that the goal of the government's agriculture programs should be to lift the smallest farmers from being the poorest. – Catherine Talavera