Lacson to waive bank secrecy right if elected
November 19, 2021 | 12:00am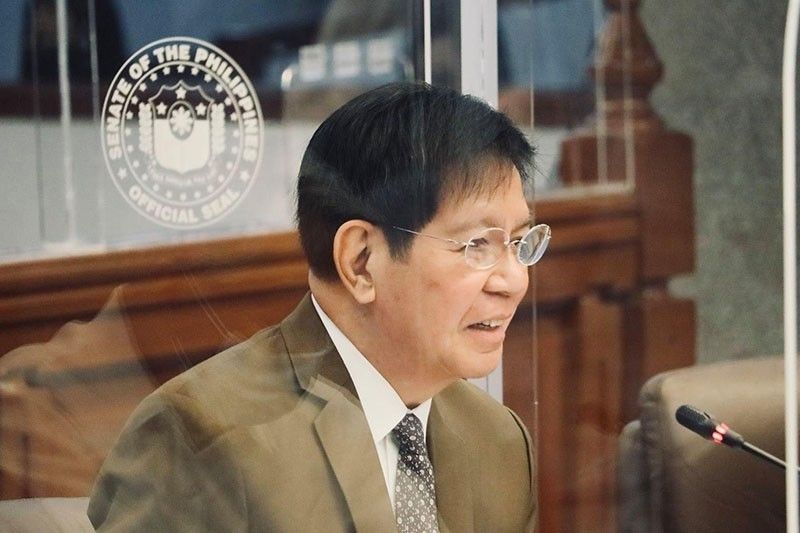 MANILA, Philippines — Partido Reporma standard-bearer Sen. Panfilo Lacson vowed to waive his right under the Bank Secrecy Law and encourage his fellow public servants to do the same on day one of his presidency if he wins the 2022 election.
Lacson said he would voluntarily waive his right under the Bank Secrecy Law, allowing the public to scrutinize his bank records in order to set the tone for a disciplined and corruption-free bureaucracy and to show his brand of "leadership by example" to restore the people's trust in their leaders.
"My first 100 days in office will also lay the foundation for a clean government. To ensure our people that leadership by example will set the tone of my administration, I will lead the way by signing a waiver of my rights under the Bank Secrecy Law and encourage all members of the Cabinet, down to the rank and file to do the same," Lacson said at the two-day Philippine Chamber of Commerce and Industry's 47th Philippine Business Conference and Expo this week.
"This will happen on my first day in office, not in the first 100 days. This will signal our commitment to restoring the trust of our people in their public officials," added Lacson, who has filed bills in the Senate excluding all public servants from the Bank Secrecy Act.
Lacson also said he will spend the rest of his first 100 days in office in providing a more efficient lifeline for the health and economic sectors, and laying the foundation for clean government.
"Hence, in my first 100 days, I will ensure that we will fully fund our existing gaps that will lead to the full implementation of the Universal Health Care Act, to provide not just free vaccines to all Filipinos but also free testing and treatment backed by data-driven contact tracing that will enable us to stop all lockdowns," he said.
This means harnessing and preparing resources to make newly developed COVID-19 pills such as molnupiravir and other anti-viral drugs that are scientifically proven to be effective against the coronavirus both accessible and affordable.
"We will do these efforts in partnership with our local executives and the private sector," Lacson said.
Meanwhile, Lacson also vowed that he would not declare martial law if he wins in the May 2022 presidential elections.
Known for being a disciplinarian when he served as chief of the Philippine National Police before he ran and won a Senate seat, Lacson was asked if he would place the country under military rule.
"Martial law will not happen, that can be set in stone," he said in Filipino.
Lacson was principal sponsor and one of the authors of the controversial Anti-Terrorism Act of 2020, which strengthened government's efforts against the menace of terrorism.
Despite opposition by some groups, Lacson maintained that anti-terror law was designed to go after terrorists and had enough safeguards to protect innocent individuals.
With vaccine hesitancy being traced to certain brands, the government must observe adaptability and flexibility to address such concerns on the ground, Lacson said.
Lacson said the government should be flexible and adaptable to the situation following reports that there was apparent vaccine hesitancy as many people do not want to get vaccinated when they learned that the brand was Sinovac.
"What's missing in today's policies is adaptability and flexibility. We must be flexible then we can easily adapt to the situation on the ground. So, we already know that hesitancy is high when it comes to a particular brand of vaccine, why do we still choose to import so many brands of the vaccine?" he asked.