Philippines ready for eventual reopening of borders to foreign tourists
November 8, 2021 | 11:45am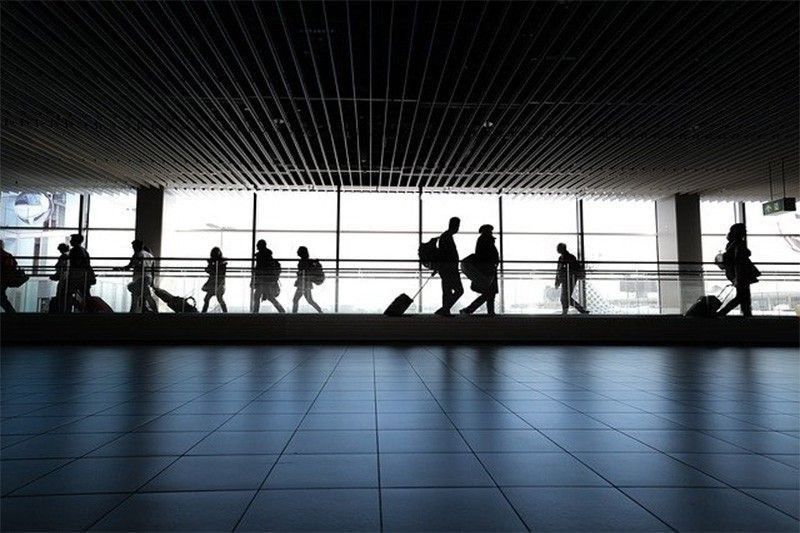 MANILA, Philippines — The Bureau of Immigration on Monday said they are ready should the national government lift its restrictions on foreign travelers amid the continuing decline in new COVID-19 cases in the country.
"Our frontline officers at the airports are ready and prepared, and we assure the traveling public of uninterrupted service should they decide to travel to the Philippines," Immigration Commissioner Jaime Morente said in a statement.
The bureau issued this statement after presidential spokesperson Harry Roque said that the Philippines will reopen its borders to international tourists in "due time."
"We are also looking at the experience of other countries that already opened to international tourism," Roque said in Filipino in a Laging Handa briefing last week.
Morente noted that the bureau will need to increase its manpower when international travel resumes to normal, but BI already has laid down plans to address this.
BI acting port operations chief Carlos Capulong said they adopted a response mechanism calls to mobilize personnel assigned to other operating units in his division to perform primary inspection and supervisory duties during times of increase in travel volume.
Last week, the bureau reiterated its police prohibiting airport staff from applying vacation leaves from December 1 to Jan. 15, 2022, in anticipation of the influx of passengers.
Capulong also said they are waiting the appointments of 195 new Immigration officers from the Department of Justice, BI's mother agency. This new batch of officers will be deployed to different ports across the country.
Morente meanwhile stressed: "Should the IATF and the Office of the President see that the country is ready, we will be happy to welcome again foreign tourists to our shores."
The bureau recorded a 72% drop in arriving passengers in the first three quarters this year, compared with the same period in 2020. Records showed that only 893,886 international travelers arrived in the Philippines from January to September.
In the first nine months of 2020, BI data showed 3.2 million passengers came to the country, with 2.8 million of these arriving before the lockdown was imposed in March. — Kristine Joy Patag
As It Happens
LATEST UPDATE: June 28, 2022 - 3:27pm
Find the latest travel and tourism news from around the world amid the coronavirus pandemic. Main image by AFP/Romeo Gacad
June 28, 2022 - 3:27pm
China halves quarantine time for overseas travellers, according to the Chinese government.
June 17, 2022 - 5:04pm
Thailand announces it would drop rules requiring people to wear masks outdoors and no longer require foreign visitors to register before travel, as COVID-19 cases fall and the kingdom seeks to lure tourists back.
Facemasks have been compulsory in public in Thailand, including outdoors, since mid-2021 when the Delta variant was running rampant.
But as the pandemic has subsided, the tourism-dependent kingdom has gradually relaxed covid restrictions in a bid to boost visitor numbers. — AFP
June 17, 2022 - 3:46pm
Desperate to put the coronavirus pandemic behind them, airlines will hold talks on Sunday ahead of a potential summer of chaos with shortages and strikes that could threaten their recovery.
While trade is roaring back to life, representatives from the aviation sector meeting for three days in Qatar have a packed agenda with multiple geopolitical crises including the war in Ukraine and the environment.
Cracks are already showing in the sector's recovery, though industry figures are optimistic about the future despite the issues. — AFP
June 15, 2022 - 1:33pm
Canada's COVID-19 vaccination requirement for domestic and outbound travelers, as well as federal bureaucrats and transportation workers, will be suspended starting next week, officials say.
Masking, however, will still be required on planes and trains.
"I'm pleased to announce that on June 20 our government will suspend the requirement to be vaccinated in order to board a plane or train in Canada," Transport Minister Omar Alghabra tells a news conference. — AFP
June 12, 2022 - 2:00pm
A state-of-the-art port in Istanbul with an underground terminal, a celebrity chef's restaurant and a shopping centre, welcomes yet another 5,000-passenger cruise ship, bringing more cash to Turkey's struggling tourism industry.
Hit hard by Covid, Turkey's tourism sector could get a shot in the arm from the revenue generated at Galataport, which opened in 2021 -- a year later than planned due to the pandemic.
The port could also provide a boost to an economy that has been weighed down by double-digit inflation and a currency in free fall, though the project has drawn criticism over the destruction of historical monuments and the potential environmental impact.
Figen Ayan, chief port officer at Galataport, said "ships began to arrive one after the other" after the facility opened in October.
"Galataport has become the face of tourism," she told AFP. — AFP