Philippines ready for eventual reopening of borders to foreign tourists
November 8, 2021 | 11:45am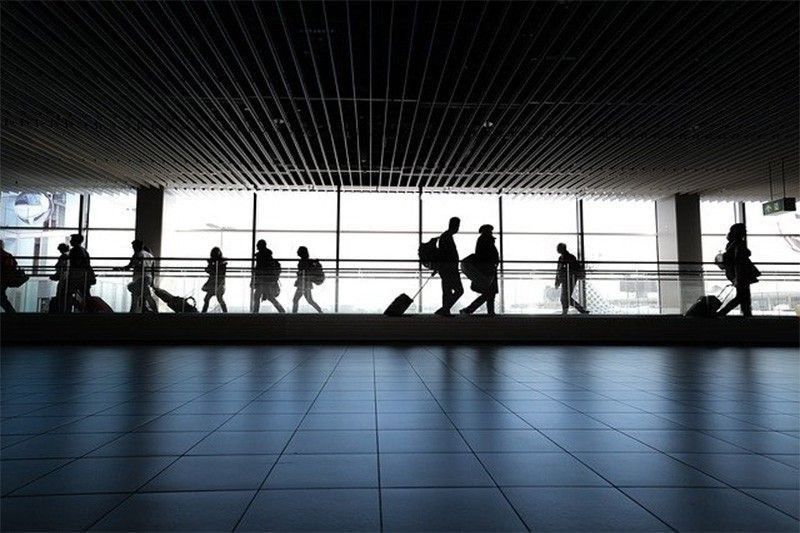 MANILA, Philippines — The Bureau of Immigration on Monday said they are ready should the national government lift its restrictions on foreign travelers amid the continuing decline in new COVID-19 cases in the country.
"Our frontline officers at the airports are ready and prepared, and we assure the traveling public of uninterrupted service should they decide to travel to the Philippines," Immigration Commissioner Jaime Morente said in a statement.
The bureau issued this statement after presidential spokesperson Harry Roque said that the Philippines will reopen its borders to international tourists in "due time."
"We are also looking at the experience of other countries that already opened to international tourism," Roque said in Filipino in a Laging Handa briefing last week.
Morente noted that the bureau will need to increase its manpower when international travel resumes to normal, but BI already has laid down plans to address this.
BI acting port operations chief Carlos Capulong said they adopted a response mechanism calls to mobilize personnel assigned to other operating units in his division to perform primary inspection and supervisory duties during times of increase in travel volume.
Last week, the bureau reiterated its police prohibiting airport staff from applying vacation leaves from December 1 to Jan. 15, 2022, in anticipation of the influx of passengers.
Capulong also said they are waiting the appointments of 195 new Immigration officers from the Department of Justice, BI's mother agency. This new batch of officers will be deployed to different ports across the country.
Morente meanwhile stressed: "Should the IATF and the Office of the President see that the country is ready, we will be happy to welcome again foreign tourists to our shores."
The bureau recorded a 72% drop in arriving passengers in the first three quarters this year, compared with the same period in 2020. Records showed that only 893,886 international travelers arrived in the Philippines from January to September.
In the first nine months of 2020, BI data showed 3.2 million passengers came to the country, with 2.8 million of these arriving before the lockdown was imposed in March. — Kristine Joy Patag
As It Happens
LATEST UPDATE: December 1, 2021 - 3:56pm
Find the latest travel and tourism news from around the world amid the coronavirus pandemic. Main image by AFP/Romeo Gacad
December 1, 2021 - 3:56pm
The transport ministry says Japan has asked airlines to stop taking new incoming flight bookings over concerns about the Omicron virus variant.
The announcement came as authorities announced they had detected a second infection with the new strain in an arriving traveler, a day after confirming a first case.
"We have asked airlines to halt accepting all new incoming flight reservations for one month starting December 1," a transport ministry official tells AFP, adding that existing bookings would not be affected.
December 1, 2021 - 8:50am
Canada bans travellers from Egypt, Nigeria and Malawi over fears of the spread of the new Omicron coronavirus variant, bringing to 10 the number of African countries targeted by Ottawa.
"Foreign nationals who have transited or stayed in these 10 countries cannot enter Canada if they have been in those countries in the last two weeks," Health Minister Jean-Yves Duclos tells a press conference.
The measure takes effect on Wednesday, the government says. — AFP
November 29, 2021 - 1:28pm
Singapore and Malaysia eased coronavirus travel restrictions on one of the world's busiest land borders Monday after nearly two years, allowing some vaccinated people to cross without quarantine.
Before the pandemic, about 300,000 people used to commute across the border from Malaysia every day to the neighbouring city-state, to work in areas ranging from public transport to electronics manufacturing.
But most travel was abruptly halted in March last year, leaving many who previously commuted, and other Malaysians in Singapore, effectively stuck there as they needed to continue working. -- AFP
November 29, 2021 - 9:25am
The coronavirus pandemic will cost global tourism $2.0 trillion in lost revenue in 2021, a similar amount to last year, the UN's tourism body said on Monday, calling the sector's recovery "fragile".
The forecast from the Madrid-based World Tourism Organization comes as Europe is grappling with a surge in infections and as a new heavily mutated Covid-19 variant, dubbed Omicron, spread across the globe. — AFP
November 29, 2021 - 7:43am
South Africa's President Cyril Ramaphosa on Sunday calls on countries to "urgently" reverse travel bans linked to the discovery of the new coronavirus variant Omicron.
"We call upon all those countries that have imposed travel bans on our country and our southern African sister countries to urgently reverse their decisions and lift the bans they have imposed before any further damage is done to our economies," he says in his first address to the nation following last week's detection of the new variant. — AFP