Philippines to buy 100 million COVID-19 shots next year – Galvez
October 5, 2021 | 12:00am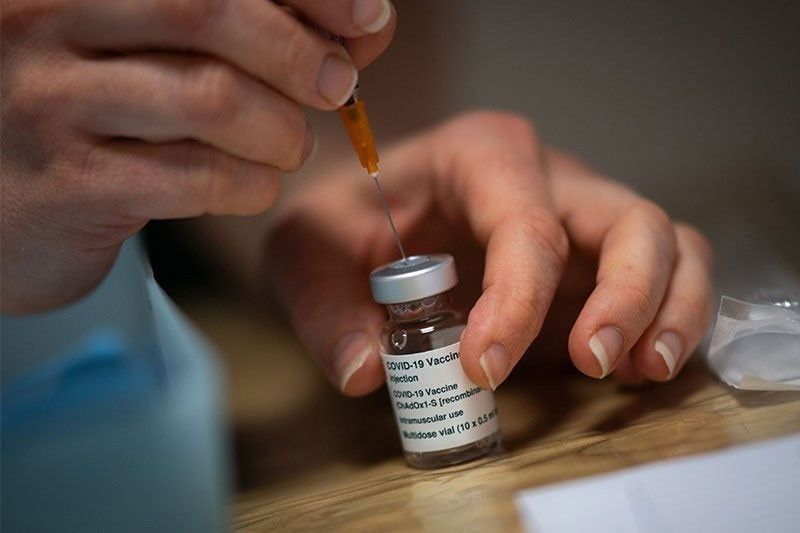 MANILA, Philippines — The Philippines is planning to procure up to 100 million COVID-19 vaccine doses next year, National Task Force against COVID-19 chief implementer and vaccine czar Carlito Galvez Jr. said yesterday.
"We will buy more or less 90 to 100 million doses," Galvez said at a press briefing, noting that authorities are in talks with four drug manufacturers for the target procurement.
Galvez said the government would sign this week a contract with Johnson & Johnson for six million shots of its single-dose COVID-19 vaccine for delivery in January next year.
He said country has so far administered 46.2 million of the more than 77.4 million vaccine doses received by the country.
At least 21.7 million individuals or about 28 percent of the target population are now fully inoculated, said Galvez.
He added at least 50 percent of Filipinos would be fully vaccinated against COVID-19 by December.
The Philippine population is at least 109 million as of July 2021.
Meanwhile, the government will allocate 60 million COVID-19 vaccine doses for children aged 12 to 17.
The government would start vaccinating adolescents with comorbidities on Oct. 15.
"Those aged 12 and 17 – our count is 12.7 million will be vaccinated. But because the number of our children population is more or less 26 to 29 million, we are allocating 60 million," Galvez said.
Health Secretary Francisco Duque III said they would issue separate guidelines for the pediatric vaccination program, including that this be done in phases.
The health chief said the government has created the National Adverse Events Following Immunization to monitor the side effects of the vaccine on children.
Duque also appealed for the vaccination of senior citizens, who comprised a majority of the severe and critical COVID-19 cases and deaths.
While the Philippines has received millions of donated COVID-19 vaccines from the COVAX Facility, presidential spokesman Harry Roque said the donation was driven by "guilt" of rich countries awash with the life-saving jabs.
Roque made the remark as 24,182,070 million doses or 31.2 percent of the total 77,410,640 million doses delivered to the Philippines were donated by other countries via COVAX, a global vaccine-sharing scheme initiated by the World Health Organization, or direct donation.
"COVAX donation is voluntary, for the rich countries to feel good since they are monopolizing the vaccine supply," Roque said at a press briefing in Clark, Pampanga. "Because they need to address their guilty conscience, they give a few to poor countries."
Roque had said he would advocate for COVID-19 vaccine supply equity in his bid for a seat in the UN International Law Commission.
The Philippines received over the weekend 2.7 million doses of Pfizer-BioNTech COVID-19 vaccines donated by the United States government.
"We need to celebrate what we have done because unlike other countries that have been deprived of vaccines, 28 percent at the national level is vaccinated, while vaccine coverage is at 75 percent in Metro Manila," he said.