Concepcion: Planning for booster shots should start now
August 26, 2021 | 12:00am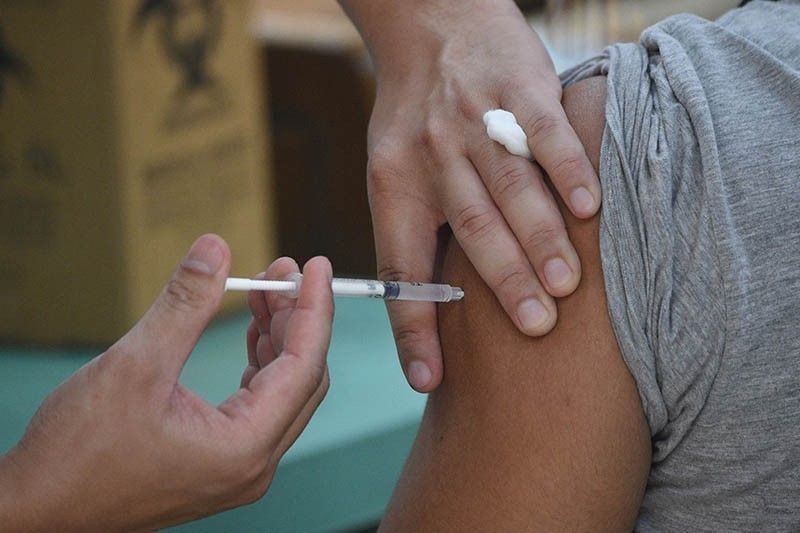 MANILA, Philippines — Presidential adviser for entrepreneurship and Go Negosyo founder Joey Concepcion said the government and private sector should start preparing for booster shots now to ensure that these are available when needed.
Addressing the Kapihan sa Manila Bay virtual media forum yesterday, Concepcion said that while AstraZeneca is not taking orders now, it is asking his group to plan out booster shots.
"The national government, private sector and LGUs (local government units) have to plan now these booster shots. We cannot take these booster shots before the recommended timeframe. But we have to think forward and study how many booster shots we will need so we are not left behind," he said.
The private sector led by Concepcion and some LGUs purchased coronavirus vaccines from AstraZeneca through Go Negosyo's A Dose of Hope initiative.
This was made possible through a tripartite agreement entered into by the private sector with the national government and AstraZeneca.
"AstraZeneca has a lifespan of about one year, efficacy of one year. So, we will need booster shots middle of the year," Concepcion said.
"Before we bring in boosters, we have to vaccinate all people who want to be vaccinated. But we have to start discussing boosters because we cannot be late," he said.
Yesterday, the World Health Organization (WHO) reiterated that it is not yet recommending booster shots against COVID-19.
WHO-Western Pacific Region Office coordinator for essential medicines and health technologies Socorro Escalante said studies are still being undertaken to determine if those vaccinated against COVID-19 should receive booster doses.
Concepcion, meanwhile, emphasized that his proposed bubble for the vaccinated is not discriminatory.
"When I talked to (former) chief justice Art Panganiban, he said 'no, it is not' because we are under an emergency situation at this point in time," said Concepcion, who has pushed for limited access to commercial establishments like malls and restaurants in favor of those fully vaccinated. – Sheila Crisostomo