PHIVOLCS: No tsunami threat to Philippines from high magnitude quake in Alaska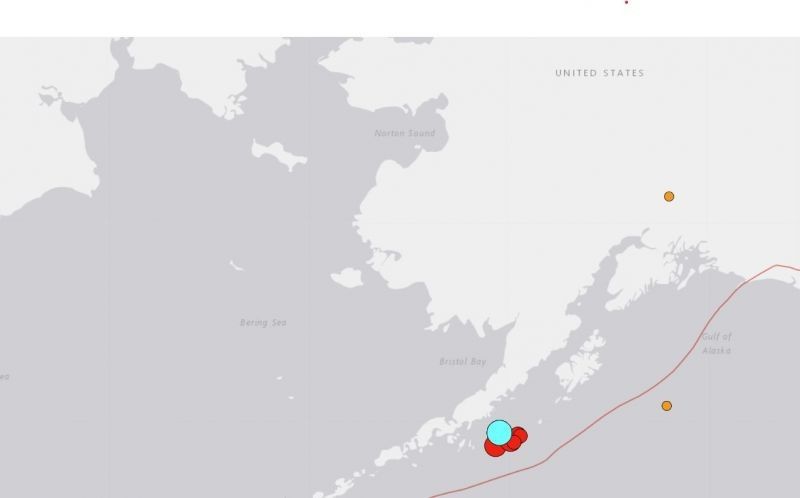 MANILA, Philippines — State seismologists on Thursday assured the public that the magnitude 8.2 quake that struck off the Alaskan peninsula on Thursday poses no tsunami threat to the Philippines.
The United States Geological Survey said the earthquake hit 56 miles (91 kilometers) southeast of the town of Perryville with a tsunami warning in effect for south Alaska and the Alaskan peninsula.
"No destructive tsunami threat exists based on available data," the Philippine Institute for Volcanology and Seismology said in an advisory. "This is for information purposes only and there is no tsunami threat to the Philippines from this earthquake."
No action is required at this time, PHIVOLCs also said.
#TsunamiPH

ADVISORY: NO TSUNAMI THREAT TO THE PHILIPPINES

Tsunami Information No.2
Date and Time: 29 Jul 2021 - 02:15 PM
Magnitude = 8.2
Depth = 017 kilometers
Location = 55.5°N,157.9°W - Alaska Peninsulahttps://t.co/p1H4c4r4qH pic.twitter.com/ABU3hPy9su

— PHIVOLCS-DOST (@phivolcs_dost) July 29, 2021
As It Happens
LATEST UPDATE: September 8, 2021 - 10:23am
Get the latest updates on the earthquake here. Main image by The STAR/Andy Zapata Jr.
September 8, 2021 - 10:23am
A 6.9 magnitude earthquake strikes Mexico near the Pacific coast, the National Seismological Service says, shaking buildings in the capital.
The epicenter was 14 kilometers (nine miles) southeast of the beach resort of Acapulco in Guerrero state, the service says. — AFP
September 7, 2021 - 8:19am
Phivolcs says a magnitude 4.2 quake struck waters off Sarangani, Davao Occidental at 7:53 a.m. on Tuesday.
August 28, 2021 - 3:25pm
Phivolcs says a magnitude 3.6 earthquake jolted the waters of Sarangani, Davao Occidental at 3:07 p.m. on Saturday.
August 17, 2021 - 10:55am
Phivolcs says a magnitude 3.9 earthquake struck Loreto, Dinagat Islands at 10:22 a.m. Tuesday.
August 12, 2021 - 7:23am
A 7.1-magnitude earthquake strikes off the Philippines on Thursday, the United States Geological Survey reports, briefly triggering a tsunami warning.
The quake hit 63.3 kilometres (39.2 miles) east of Pondaguitan on Mindanao, the country's second largest island, around 1:45 am (1745 GMT) at a depth of 65 km, the USGS said.
A tsunami warning was issued briefly, according to the US Tsunami Warning System, which said the threat had passed around two hours after the quake. — AFP