Curfew hours in Metro Manila extended to 10pm - 4am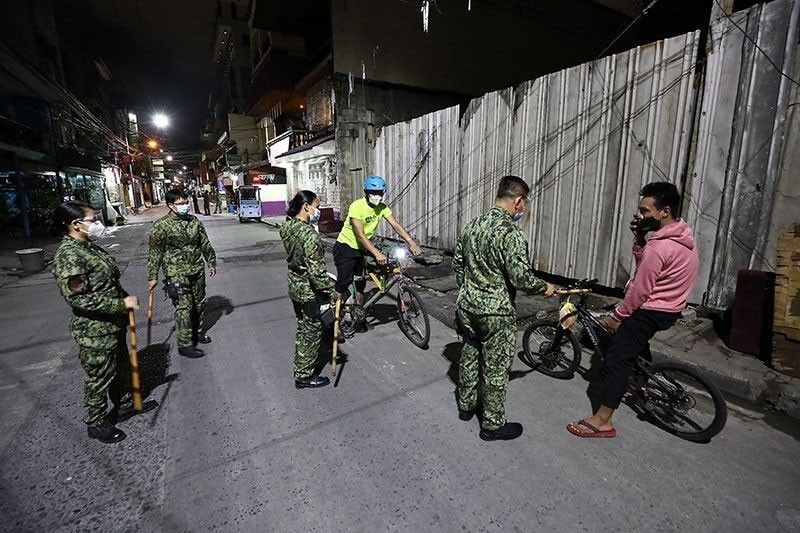 MANILA, Philippines — The cities of Metro Manila would be implementing longer curfew hours starting today, following the threat of the Delta variant of COVID-19.
In a statement yesterday, Metropolitan Manila Development Authority (MMDA) Chairman Benhur Abalos said the 17 mayors of the region would be reimposing the 10 p.m. to 4 a.m. curfew starting today.
Abalos said the mayors agreed to adjust the curfew hours – from the previous midnight to 4 a.m. time period – under MMDA Resolution No. 21-13.
The Delta variant "may potentially trigger an exponential surge and local transmission in densely populated areas like the NCR (National Capital Region)," the chairman said.
"We need to limit the movement of the public through the imposition of longer curfew hours. Since the Delta variant spreads exponentially, we should not let our guards down and implement necessary restrictions to contain the virus," he added.
Under the measure, the mayors reiterated that while there is the need to reopen the economy, the health of individuals should be prioritized.
"While the Metro Manila Council recognizes the imperative to gradually and cautiously open the economy in order to increase business activities, reduce unemployment and underemployment and promote economic growth, it is equally mindful of the paramount interests of life and health, and the strict implementation of the prevent, detect, isolate, treat and reintegrate strategies," the resolution stated.
The Department of Health yesterday recorded 17 more cases of the Delta variant.
Of the new cases, 12 are local cases, and nine had an indicated address in the region.
The government earlier placed Metro Manila under general community quarantine with heightened restrictions until the end of the month.
Meanwhile, the Department of Tourism (DOT) also pushed for the stricter observance of health and safety protocols among tourists.
"Individuals of all ages may still pursue their travel plans, but needless to say, with the threat of the Delta variant, our travelers must practice extra caution and strictly adhere to the rules and guidelines of the LGU of destination," DOT secretary Berna Puyat said.
Indoor tourist attractions would still not be allowed to operate, while outdoor tourist attractions shall remain open and will be allowed to operate at 30 percent venue capacity with strict adherence to minimum public health standards.
Meanwhile, National Task Force against COVID-19 chief implementer and vaccine czar Carlito Galvez Jr. urged Filipinos yesterday to comply with the minimum public health standards to protect them from the Delta variant.
Galvez said that with the confirmed local transmission of the Delta variant in the country, the public should do their share in protecting their family members and communities against the highly transmissible variant of COVID-19.
"The best way to stop and limit the spread of the Delta variant, along with getting the vaccine, is diligently complying with minimum public health standards – mask, hugas, iwas (wash, avoid). If possible, put on double masks. We need to be more conscious because the virus continues to mutate. We must strengthen how we protect ourselves," he said. – Jose Rodel Clapano
Related video: