House passes bill limiting vapes, e-cigs to ages 18 up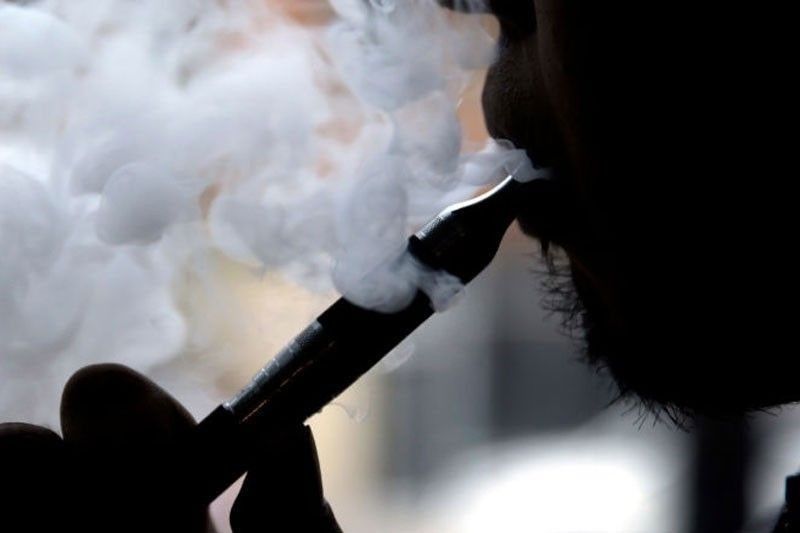 MANILA, Philippines — The bill regulating the sale and use of e-cigarettes and vapes in the country was passed by the House of Representatives last Tuesday.
By a vote of 192-34 with four abstentions at the plenary, House Bill 9007 that seeks to restrict access to electronic nicotine delivery system (ENDS) products only to smokers aged 18 and above was approved on third and final reading.
Proponents of the proposed "Non-Combustible Nicotine Delivery Systems Regulation Act" explained that the measure aims to put in place harm reduction measures in the interest of public health by ensuring that non-combustible alternatives to cigarettes are properly regulated.
Deputy Speaker for trade and industry Wes Gatchalian, who earlier presided over the committee hearings on the bill, said the measure would help curb the proliferation of an illegal industry selling ENDS products to minors.
"We would like to emphasize that this bill will serve to regulate, and not ban, the sale of these products," the Valenzuela congressman stressed.
He explained that since the products come in the form of electronic devices, they will be regulated by the Department of Trade and Industry (DTI) to protect consumers.
Also, the approved bill transfers the regulatory authority on e-cigarettes and vapes from the Food and Drug Administration to the DTI since these are not health products.
"Manufacturers of electrical devices intended to be used in combination with ENDS/ENNDS shall ensure that the devices they produce will comply with the applicable electrical safety standards set by the Bureau of Product Standards of the DTI," he added.
Under the measure, retailers are required to verify the age of all buyers by requiring the presentation of any valid government-issued identification card exhibiting the buyer's photograph and age or date of birth.
The measure also prohibits sale of vapes and e-cigarettes within 100 meters from a school, playground or other facility frequented by minors and bans use of these products considered as "harm reduction" alternative for combustible cigarettes in all enclosed public places – except in designated vaping areas.
HB 9007, which had undergone over one year of heated debates in committee hearings, seeks to allow specific flavors of ENDS in the market, particularly "plain fruit flavors, nuts, coffee, tea, vanilla, caramel, tobacco, menthol and mint."
The bill also allows the sale of vapes and e-cigarettes online, provided that the website will restrict access to those below 18 years old and display signages required by the proposal.
It also permits advertisement of vapes and e-cigarettes in retail establishments, through direct marketing and on the internet, provided that the ads do not target minors, non-smokers or those who had quit smoking.