Senator Villar bats for backyard or community gardens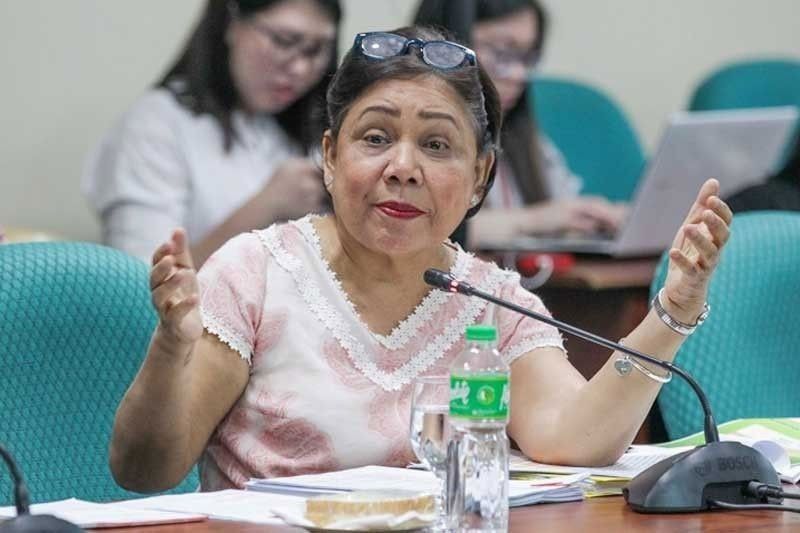 MANILA, Philippines — Sen. Cynthia Villar renewed yesterday her call for people to grow food in their backyard or in a community garden in the light of the popularity of community pantries in the country.
"Community gardens are a more sustainable and cost-effective way of providing daily supply of food or substance to community members, especially in poor neighborhoods," Villar, who chairs the Senate committee on agriculture and food, said.
"They only need vegetable seeds, seedlings of fruit-bearing trees, organic fertilizers and a small parcel of land from a backyard or open spaces of subdivisions in a public place which some LGUs (local government units) can even allocate for them," she said.
Produce from such activities can be contributed to community pantries that have been sprouting all over the country to help the poor and hungry, she said.
"I am glad that during the pandemic when community quarantines are imposed, Filipinos had a better appreciation of the value of growing one's food. It solves many interlinked problems besides daily sustenance of families with nutritious food. It provides livelihood, solves poverty-linked hunger and malnutrition, easy access to food when supplies are lacking or limited and ultimately it will ensure food security," she said.
The senator has been advocating urban farming or vegetable gardening. She has initiated the distribution of vegetable seeds and organic fertilizers, initially in her home city of Las Piñas, and now all over the country, through the Villar SIPAG foundation.
Through the foundation, she also distributes organic fertilizer to gardeners and farmers all over the country. The fertilizers are from her kitchen and garden waste composting facilities.
As of latest count, they have distributed seeds and organic fertilizers to 308 towns and cities in the country.
On top of this, nearly 2,019 individuals have received seed packets for their home vegetable gardens. These are available all year round.
To encourage city dwellers to do urban gardening, she has a yearly gardening competition – highlight of the Las Piñas Food Festival that started in 2011 and which will be held today.
Participants are the 20 barangays of the city, homeowners' associations and public schools. Cash prize of P55,000 per category is given to the winning urban gardens, which are judged based on community efforts/involvement, creativity/innovation, presentation and theme/concept.
Villar also authored Senate Bill 141, which seeks to institutionalize urban agriculture in the country to meet food sufficiency targets and address hunger.