SC OKs procurement of COVID-19 vaccines for more than 30K Judiciary officials, personnel
February 11, 2021 | 3:44pm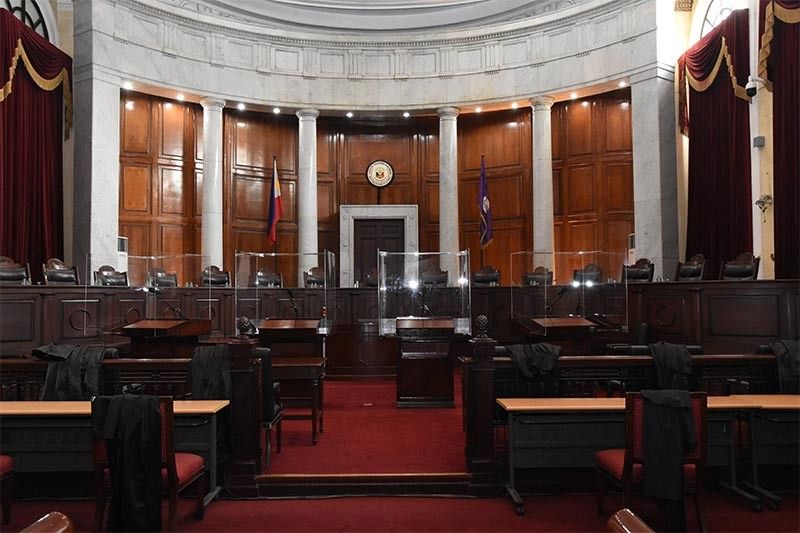 MANILA, Philippines — The Supreme Court has approved the purchase of COVID-19 vaccines for more than 30,000 officials and workers of the Judiciary.
In a statement Thursday, the SC Public Information Office said the tribunal approved in an en banc session on January 26 the recommendation of the Office of Administrative Services, Fiscal Management and Budget Office and the Office of the Court Administrator for the procurement of vaccines.
"The estimated cost of around P19 million will be chargeable against the respective regular appropriations or savings, as the case may be, of the [SC], Presidential Electoral Tribunal, Court of Appeals, Sandiganbayn, Court of Tax Appeals and the lower courts," it added.
The SC had already referred the matter to the Procurement Planning Committee for appropriate action, the PIO added.
It also said Chief Justice Diosdado Peralta will coordinate with the national government, through the National Task Force against COVID-19 and the Department of Health, for the vaccine procurement protocols.
Peralta said: "We hope that the national government will assist us in our initiative considering the important role which the Judiciary plays in ensuring that the rule of law prevails especially during times of crisis and national emergencies."
SC spokesperson Brian Hosaka said no other details, such as the brand of the vaccines to be purchased or where the inoculation will be done, are available at the moment.
Asked if the chief justice would be the first to be vaccinated, Hosaka said: "I'm sure if there are no restrictions as determined by his doctors, he (Peralta) would set the example."
The Palace said earlier Thursday that it is expecting the arrival of 600,000 COVID-19 vaccines developed by China's Sinovac Biotech on February 23. Of these, 100,000 will be allocated to the Philippine military.
In the latest government list of priority groups for the vaccine, frontline workers in health facilities both national and local, private and public, health professionals and non-professionals like students, nursing aides, janitors, barangay health workers are on top as A1.
Frontline personnel in essential sectors including uniformed personnel and those in working sectors identified by the Inter-Agency Task Force as essential during Enhanced Community Quarantine are under A4.