Duterte tells human rights advocates: Look for another fight
November 25, 2020 | 12:00am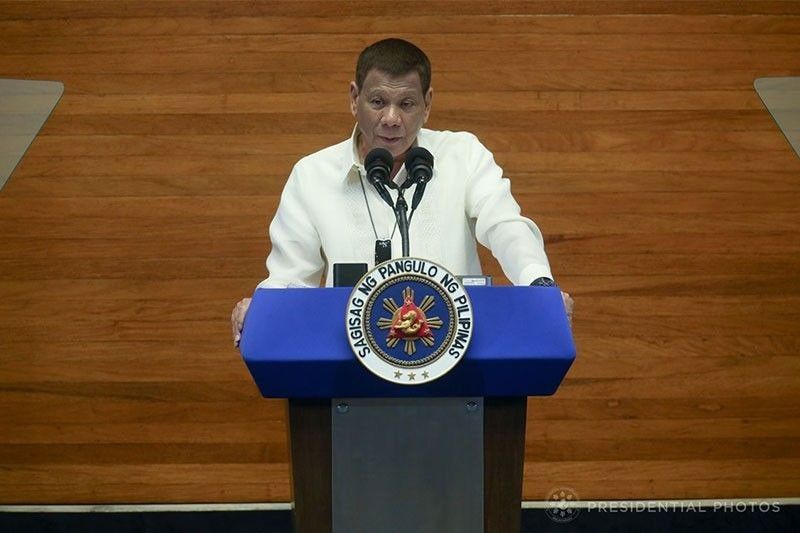 MANILA, Philippines — President Duterte has asked human rights advocates pick another fight and to just let him enforce his crackdown on illegal drugs.
Duterte said human rights advocates are criticizing his campaign even if hundreds of persons are arrested every day for drug offenses.
"If you see the briefer...the persons arrested for the day, the number is not fewer than 200, 300. That is how pernicious drug is in the Philippines," Duterte said in a pre-recorded public address last Monday.
"Human rights, you better look for another fight, genocide, you know which countries... But do not tinker with the drug problem in the Philippines. This is mine and mine alone," he added.
Interior Secretary Eduardo Año said a total of 2,946 anti-illegal drug operations have been conducted from Nov. 1 to 21 under newly appointed police chief Gen. Debold Sinas. He said 3,646 suspects were arrested and 37 persons were killed during the operations, which also resulted in the seizure of P345 million worth of shabu and marijuana.
More than 6,000 drug suspects have died since Duterte launched his controversial crackdown on illegal drugs in 2016. Human rights advocates have condemned the campaign, saying it has resulted in extrajudicial killings and other abuses. Officials have denied this, saying the slain suspects had violently resisted arresting officers.