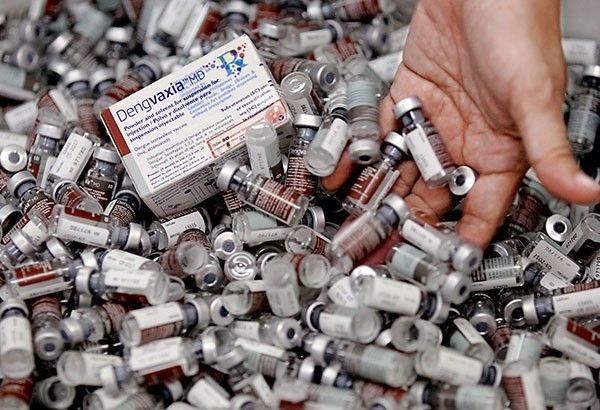 Iloilo Representative Janette Garin pointed out that the country has "a dengue zero-prevalence of 90 percent, meaning nine out of 10 Filipinos have been or are currently infected by dengue."
The STAR/KJ Rosales, File
Allow use of dengue vaccine, Garin urges DOH
Jess Diaz
(The Philippine Star) - November 13, 2019 - 12:00am
MANILA, Philippines — Former health secretary and now Iloilo Rep. Janette Garin urged the Department of Health (DOH) yesterday to allow the use of any available dengue vaccine other than the controversial Dengvaxia to combat the spread of dengue.
"The continued and unjust blocking of the current available vaccine even to the private sector, despite it being listed in the essential medicines list, is only delaying health services, which translates to deaths and serious morbidities," Garin said.
She was referring to the controversial Dengvaxia, whose use has been discontinued due to the deaths of several school children months allegedly after they were inoculated with the vaccine.
No concrete evidence has been found linking the deaths directly to the vaccine developed by pharmaceutical giant Sanofi.
The Aquino administration, which Garin served as health secretary, launched a massive program to vaccinate up to one million children in public schools with Dengvaxia.
Garin and other Aquino officials are facing charges in connection with the Dengvaxia controversy.
Garin said critics of the Sanofi vaccine "repeatedly advised the DOH to wait for a competitor vaccine."
"Now that Takeda (vaccine produced by a Japanese company) is out, I call on the DOH to stand true to their promise of making available what is necessary. If they curtail its availability to the poor by stopping the government program, at least make it available to those who can afford so that sources of infection can be reduced," she said.
She challenged the health department "to be more proactive in combating dengue."
"Let us listen and learn from what actual experts have to say on the rising and new modalities of dengue virus. Only then are we assured of protecting our children and safeguarding the very foundations of our health institutions for a healthier Philippines," Garin said.
She said the recent discovery that dengue could be transmitted through sexual contact poses great challenges to public health officials.
Garin pointed out that the country has "a dengue zero-prevalence of 90 percent, meaning nine out of 10 Filipinos have been or are currently infected by dengue."
Of the nine infected, seven "are asymptomatic or unaware that they have the virus and do not show any symptoms," she said.
"At this rate, sexual transmission might explain the rapid spread of infection and persistent reinfection by other dengue types. This will translate to more severe types of dengue. Remember that a second dengue infection is always more severe, sometimes even detrimental," she added.
Doctors in Spain have reported that a 41-year-old man from Madrid had contracted dengue after having sex with his male partner who had been exposed to the virus on a trip to Cuba.
Garin said the European Center for Disease Prevention and Control, which monitors diseases in Europe, has determined that the case in Spain was "the first sexual transmission of the dengue virus among men who have sex with men."
She noted that the World Health Organization has long maintained that dengue can only be transmitted through the mosquito Aedes aegypti.
"But this discovery of a new transmission mode must be seriously considered while the scientific community continues to study its tenacity," she said.