DOH: No salary raise for nurses in 2020
October 27, 2019 | 12:00am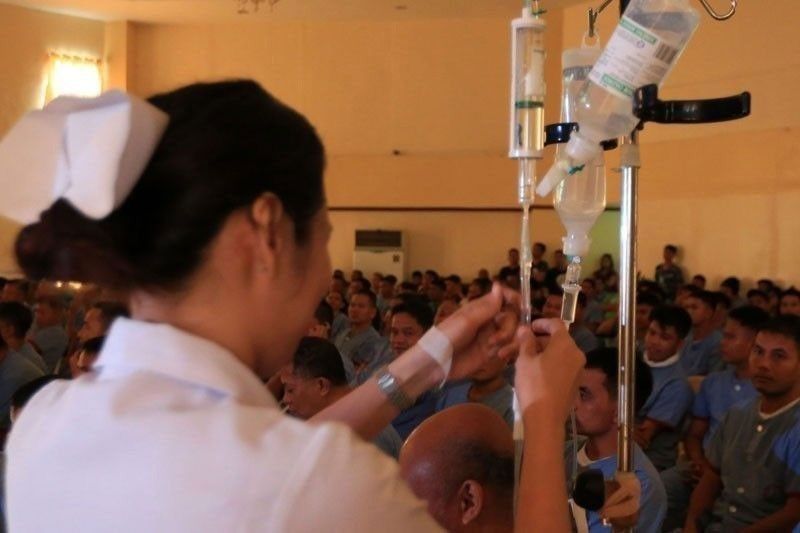 MANILA, Philippines — Government nurses still do not have reason to celebrate despite a recent ruling of the Supreme Court (SC) mandating a P30,531 minimum month salary for them.
In an interview with The Chiefs, Health Secretary Francisco Duque III said the salary adjustment was not factored in when the Department of Health (DOH) submitted its proposed budget for 2020.
Because of this, it is unlilkely for the increase to be implemented in the coming year.
"I did not really know when the SC was rendering its decison so when we proposed (the) budget – in fact our budget for 2020 was reduced – so quite frankly, we did not include that in the proposed budget of DOH," he noted.
Duque maintained that implementing the wage hike is actually the call of Congress which can pass a law to generate funds for the increase.
The health chief, however, assured nurses that the DOH will include the wage adjustments when they propose the budget for 2021.
In the same interview, Filipino Nurses United (FNU) president Maristela Abenojar said they "welcome" the ruling but they believe it is "not enough."
Abenojar added that, for one, it remains uncertain where and when the government will infuse funds for the increase.
At the same time, she said the order covers only nurses working in public health facilities.
Based on the decision, starting nurses in the public sector shall receive Salary Grade 15 which is equivalent to P30,531 a month.
"If the government is really responsive to its personnel, they can find ways. Why is it that when the uniformed personnel, the policemen and miltary, demand for P30,000 salary increase, they immediately take it from the President's fund? Kung gusto, may paraan. Kung ayaw, maraming dahilan (If they want to, they'll find a way; if they don't, there are many excuses)," Abenojar added.
According to her, the FNU had pushed for a P30,000 salary hike because the current living wage for a family of five is already P32,000 a month.
Abenojar said that nurses comprise 50 percent of the health human resource. They are at the forefront of health care delivery and yet, their working conditions are deplorable.
"They work 24/7 at the bedside of our patients so, therefore, they deserve a humane and just salary... We have stories in the provinces that some nurses take care of nine to 10 wards witth some 800 to 100 patients," she added.
Abenojar said that while the nurses in the private sector are receiving a much lower starting salary of around P5,000 to P8,000 a month, they are not covered by the adjustment.
Aside from this, many nurses do not have a regular position. Instead, they are working through a contractual and job order scheme so they do not have security of tenure and other benefits afforded to regular employees.