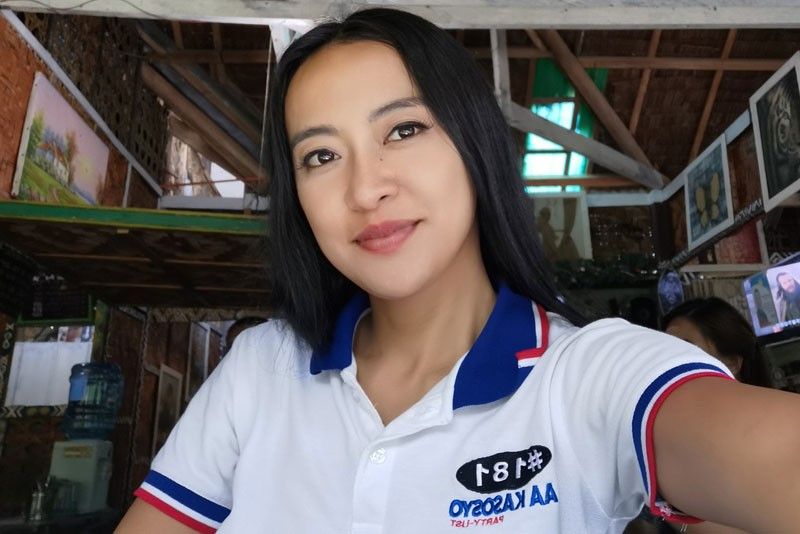 President Duterte has appointed Uson as deputy administrator of the Overseas Workers Welfare Administration (OWWA), documents released by Malacañang yesterday showed.
Mocha Uson Blog FB Page
Mocha Uson appointed to OWWA post
MANILA, Philippines — Controversial pro-Duterte blogger Mocha Uson is back in government.
President Duterte has appointed Uson as deputy administrator of the Overseas Workers Welfare Administration (OWWA), documents released by Malacañang yesterday showed.
Uson, whose real name is Esther Margaux, was appointed on Sept. 26, just four months after the midterm elections. She ran as first nominee of the AA Kasosyo party-list but her group failed to secure a congressional seat.
Presidential spokesman Salvador Panelo said the Commission on Elections had issued a resolution stating that party-list nominees are not covered by the one-year appointment ban.
Uson is one of the celebrities who campaigned for President Duterte during the 2016 presidential race. She was appointed board member of the Movie and Television Review and Classification Board before being named assistant secretary of the Presidential Communications Operations Office (PCOO).
Uson faced a string of controversies during her stint as PCOO assistant secretary. She drew flak for a series of blunders and for appearing on videos that critics said had poked fun at federalism and violated the rights of deaf Filipinos.
OWWA chief Hans Cacdac welcomed the appointment of Uson. "I know Mocha to be a defender of OFW rights and welfare, so we look forward to working with her in furtherance of OFWs interests," Cacdac said.
But Bayan Muna Rep. Ferdinand Gaite said Uson's appointment was unconstitutional. He also belied Panelo's claim that the one-year appointment ban does not apply to party-list nominees.
"This constitutional prohibition applies to party-list nominees and to Mocha Uson, she being the first nominee of AA Kasosyo and who participated in the 2019 party-list elections. So her appointment as the deputy administrator of OWWA is illegal and should not be enforced," he said.
Quoting the Constitution, Gaite said: "No candidate who has lost in any election shall, within one year after election, be appointed to any office in the government or any government-owned or controlled corporation or in any of its subsidiaries."
Blas Ople Center head Susan Ople, on the other hand, said Uson can help OWWA disseminate its programs and services.
"OWWA is heavily understaffed and needs a lot of help in communicating its programs," Ople said.
Some recruitment leaders, however, expressed doubt that Uson can contribute to the improvement of the overseas employment system.
Militant labor groups said Filipinos deserve better treatment from Malacañang than appointing someone based on mere political patronage.
Meanwhile, Duterte has also appointed Socioeconomic Planning Secretary Ernesto Pernia, Finance Secretary Carlos Dominguez III, Budget Secretary Wendel Avisado, Defense Secretary Delfin Lorenzana, peace adviser Carlito Galvez, Public Works Secretary Mark Villar, Transportation Secretary Arthur Tugade as ex-officio members of the Legislative-Executive Development Advisory Council.
Other appointees are Sherwin Valdez as member of the Board of Agricultural and Biosystems Engineering, Dan Navarro as director IV of the Technical Education and Skills Development Authority, Edwin Villar as deputy executive director III and Reynaldo Ebora as executive director III of the Philippine Council for Agriculture, Aquatic and Natural Resources Research and Development; Arturo Salazar as director III of the environment department; and Fabian Dayrit as member of the executive council of the National Academy of Science and Technology.
The President has also promoted Nelson Bondoc, Ronaldo de Jesus and Francisco Esguerra as police brigadier generals and Raymund Liguden and Arnel Banzon as police colonels.
He has also appointed 20 judges to various local courts. – With Jess Diaz, Mayen Jaymalin