Philippines shuns aid from countries in Iceland resolution
September 21, 2019 | 12:00am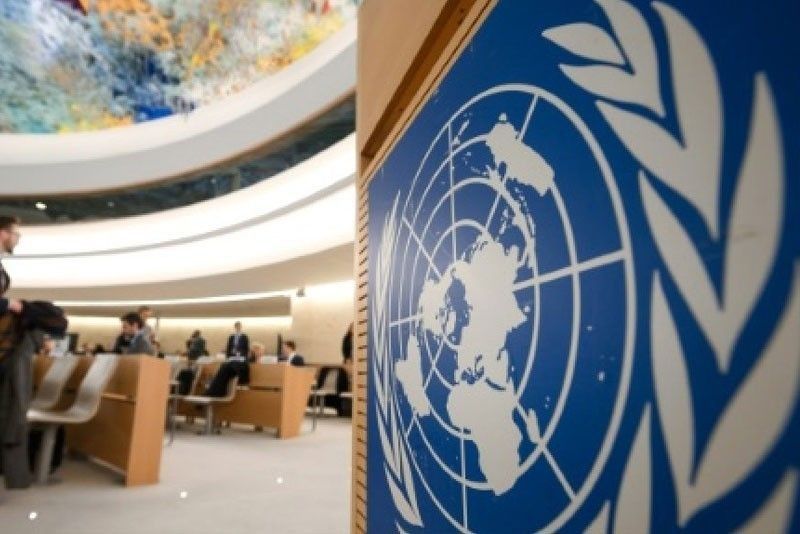 MANILA, Philippines — In an act of protest, President Duterte has decided to temporarily cut ties with the 18 countries that voted in favor of the Iceland-initiated resolution that called on the United Nations Human Rights Council (UNHRC) to monitor the human rights situation in the Philippines.
In an Aug. 27 memorandum, Duterte ordered all concerned agencies and government-owned and controlled corporations (GOCC) to "suspend the negotiations for and the signing of all loan and grant agreements" with the countries that "co-sponsored and/or voted" in favor of the July 4 resolution put forward by Iceland.
Duterte's directive was issued "in light of the administration's strong rejection of the (UNHRC) Resolution, which was carried through the votes of a minority of the Council members on July 11, 2019, and calls upon the Philippines to take certain actions in relation to the alleged human rights violations in the country."
The order stays "pending the assessment of our relations with these countries," read the memorandum that was signed by Executive Secretary Salvador Medialdea on behalf of the President.
The countries that voted in favor of the resolution are Argentina, Australia, Austria, Bahamas, Bulgaria, Croatia, Czech Republic, Denmark, Fiji, Iceland, Italy, Mexico, Peru, Slovakia, Spain, Ukraine, United Kingdom and Uruguay. France is a co-sponsor.
Presidential spokesman and chief presidential legal adviser Salvador Panelo has not yet issued a statement regarding the development.
Foreign Affairs Secretary Teodoro Locsin Jr. backed the memorandum, calling it a "good idea."
"We don't need the money; we've more than enough without turning to anyone outside except Japan of course whose generosity is unconditional, quick; and whose motivation is honestly to help the Philippines. The rest are tongue in cheek and negligible," he said in a post on Twitter.
Japan abstained from voting on the resolution, which aims to compile a comprehensive report on Duterte's three-year crackdown on drugs that led to the deaths of at least 6,700 people.
It was not the first time the President made such a bold move against a country or a group of nations. Duterte had withdrawn the Philippines' signature to the Rome Statute, which created the International Criminal Court (ICC). He also spewed invectives and insults against former US president Barack Obama and officials of the European Union, which criticized his war against illegal drugs.
The Philippines effectively withdrew from the ICC in the wake of calls to also look into the alleged human rights violations in relation to deaths related to his administration's drug war.
Early this year, Duterte ordered a travel ban by all Philippine officials to Canada which, at that time, was still unable to take back more than 1,000 tons of garbage. The travel ban was lifted after Canada fast-tracked the re-shipment of the waste materials by mid-year. – With Helen Flores