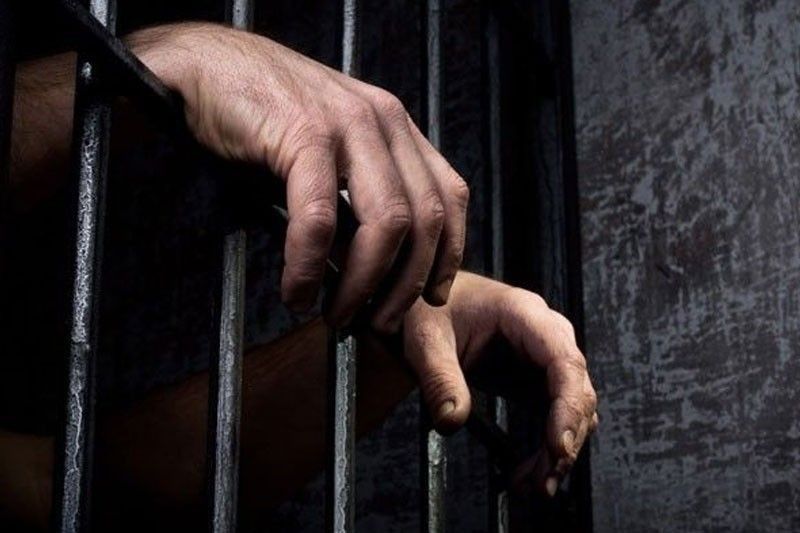 On September 4, President Rodrigo Duterte has ordered the 1,914 heinous crimes convicts freed over the years of implementation of the law cutting down their prison time due to their good conduct to surrender to authorities.
File photo
DOJ: Warrantless arrest of freed convicts starts midnight
MANILA, Philippines — When the clock strikes midnight of September 20, police will be ready to track down and re-arrest previously released convicts of heinous crimes freed through a controversial law.
Justice Undersecretary Markk Perete said Thursday: "The period to surrender will lapse 11:59 tonight, after that, re-arrest will take effect."
In the morning of President Rodrigo Duterte's imposed deadline for surrender, 1,304 "prematurely" released heinous crime convicts have turned themselves in, said Perete.
Following the earlier released data of the Bureau of Corrections, this leaves some 600 ex-inmates who have yet to surrender to authorities and risk facing re-arrest.
Perete, who is also spokesperson of the Department of Justice, said the agency would transmit to the Department of the Interior and Local Government a "cleaned up list" of "prematurely" released convicts before the day ends.
The list will only contain names that have yet to turn themselves in, Perete stressed.
"What we are doing right now that is why we ask for the initial list from BuCor that we can verify exactly what kind of crimes the [Persons Deprived of Liberty] have committed so that we can delete those who are supposed to be or who should not be excluded from the benefits of the GCTA law," Perete told reporters in a press conference.
EXPLAINER: A look at the Supreme Court rulings behind Duterte's order to re-arrest freed convicts
Re-arrest purely police matter
Perete also said that the re-arrest of the freed inmates is now up to the Philippine National Police.
"The conduct of the re-arrest is purely police matter now because the only guideline that we have is the characterization of this arrest as a warrantless arrest considering that the individuals to be arrested are considered to be evading their sentences," the DOJ spokesperson added.
Brig. Gen. Bernard Banac, PNP spokesperson, said Wednesday that the police would only use force if the convicts facing re-arrest would resist and fight back.
Banac said their tracker teams would exert all efforts to arrest the convicts following prescribed procedures and respect for human rights.
"We are also prepared to respond to contain or suppress any risk should a convict opt to put up any violent resistance," he said.
READ: PNP: No shoot-to-kill order vs convicts
When Duterte first ordered the released inmates through GCTA law to surrender, he warned they should turn themselves in or they would be treated as criminals.
"Well, you know, things can go wrong," he said on September 4.
As his imposed deadline nears, Duterte gave an even graver warning. He placed a P1 million bounty for their capture, "dead or alive but maybe dead would be a better option."
National Union of Peoples' Lawyers President Edre Olalia told Philstar.com that Duterte's directive is "dangerous and may be illegal." Justice Secretary Menardo Guevarra came to the president's defense and claimed that the order should not be taken literally.