DOH to public: Cook pork properly
August 22, 2019 | 12:00am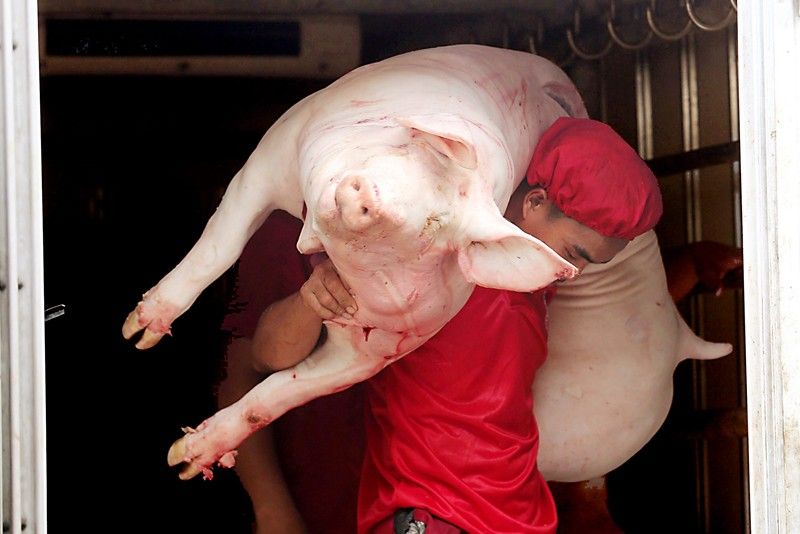 MANILA, Philippines — Pending determination of the possible entry of African swine flu (ASF) in the country, the Department of Health (DOH) is urging Filipinos to observe precautionary measures to protect themselves from the disease.
Health Secretary Francisco Duque III yesterday advised the public to cook pork properly to prevent infection.
"Don't eat half-cooked meat for your own safety. We have to cook our meat thoroughly as a precautionary measure," he said.
The public should also ensure that the pork they are buying has been checked by the National Meat Inspection Service (NMIS), a regulatory agency under the Department of Agriculture (DA).
"If we have doubts on the meat, don't buy it. Look for meat that has markings that showed it has been inspected," Duque said.
He said meats that were inspected and approved by the agency means these have passed government regulations.
The DA is investigating reports that pigs are dying in several areas in the country, particularly in Rizal province.
On its website, the Atlanta-based Center for Disease Prevention and Control said swine flu is a respiratory disease that affects pigs and is caused by type A influenza virus.
To keep ASF out of the Philippines, the Food and Drugs Administration has banned all imported processed pork meat products that come from 19 countries and a territory since September last year.
These are Belgium, Bulgaria, Cambodia, China, Czech Republic, Germany, Hong Kong, Hungary, Laos, Latvia, Mongolia, Moldova, North Korea, Poland, Romania, Russia, South Africa, Ukraine, Vietnam and Zambia.
Swill feeding
Swill feeding, the practice of feeding pigs with leftover food, may have caused the abnormal swine deaths in Rizal.
DA spokesperson Noel Reyes said the department is now looking at prohibiting swill feeding to avoid the spread of "one of the major economic swine diseases of pigs."
"We are suspecting that swill feeding is the possible route of the disease since the practice is very cheap," Reyes said.
"The Bureau of Animal Industry is urging swine raisers to improve their biosecurity and prohibit the practice of swill feeding," he added.
The municipal disaster risk reduction and management office in Rodriguez town reported that the villages of Macabud, San Isidro and San Jose have been quarantined since Saturday due to the reported death of hogs in the areas.
Rodriguez is located near the Payatas landfill, which may have been among the sources of food scraps that were fed to the pigs.
Reyes said swine raising is a major source of livelihood and income in the infected villages, although these are not a major supplier of pork in the market.
Even before the reported pig deaths, the National Federation of Hog Farmers Inc. (NFHFI) had said that swill feeding could cause ASF, foot-and-mouth disease and other diseases.
The NFHFI advised all livestock raisers, especially those who still practice swill feeding, to explore new and modern ways to manage their livestock with more effective feeds and technologies.
Small-scale hog farms, which include backyard livestock raisers, compose 65 percent of all swine production in the Philippines and they are the most vulnerable to an outbreak of any disease.
Apart from halting swill feeding, quarantine checkpoints have been put in place to prevent the movement of live pigs, pork and pork-related products.
"We strongly require that movement of live animals and pork and processed products be accompanied with appropriate veterinary certificate, shipping permit and meat inspection certificate," Reyes said.
"We also urge consumers to remain vigilant in buying meat and meat products which should be duly inspected by the NMIS," he added.
A DA update on the abnormal pig deaths in Rizal showed that affected swine farmers said the pigs experienced loss of appetite, vomiting, skin hemorrhage, recumbency, discoloration in the extremities and sudden death.
"Several diseases can be associated with the said clinical signs, thus further confirmation is needed from a recognized reference laboratory in Europe," Reyes said. – With Sheila Crisostomo, Louise Maureen Simeon, Rudy Santos