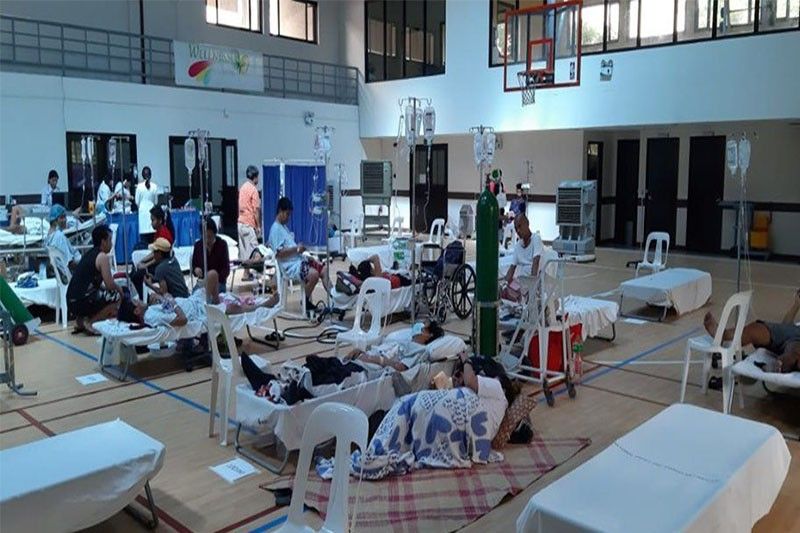 The National Kidney and Transplant Institute Multipurpose Hall has been converted into leptospirosis ward
NKTI/Facebook
NKTI seeks blood donors amid surge in leptospirosis cases
MANILA, Philippines— The National Kidney and Transplant Institute in Quezon City is calling for blood donations to address a rising number of leptospirosis patients.
Dr. Romina Danguilan—NKTI deputy executive director for education, training and research—made the call for donations on Facebook.
"NKTI badly needs blood donors for Leptospirosis patients," Danguilan said.
"You will save many patients' lives," she added.
Health Secretary Francis Duque on Tuesday visited the patients confined at NKTI due to leptospirosis.
Because of the number of cases, NKTI Multipurpose Hall has been converted into a leptospirosis ward, where around 30 patients are confined.
St. Luke's Medical Center says on its website that leptospirosis is a bacterial disease that affects humans and animals and can be transmitted to humans "through contact of skin with water, moist soil or vegetation contaminated with the urine of infected animals."
It said the infection can also be transmitted thorughdirect contact with the urine or tissues of infected animals.
Leptospirosis symptoms include
High fever/chills
Headache
Muscle aches
Vomiting
Red eyes
Abdominal pain
Rash
Jaundice (yellow skin and eyes)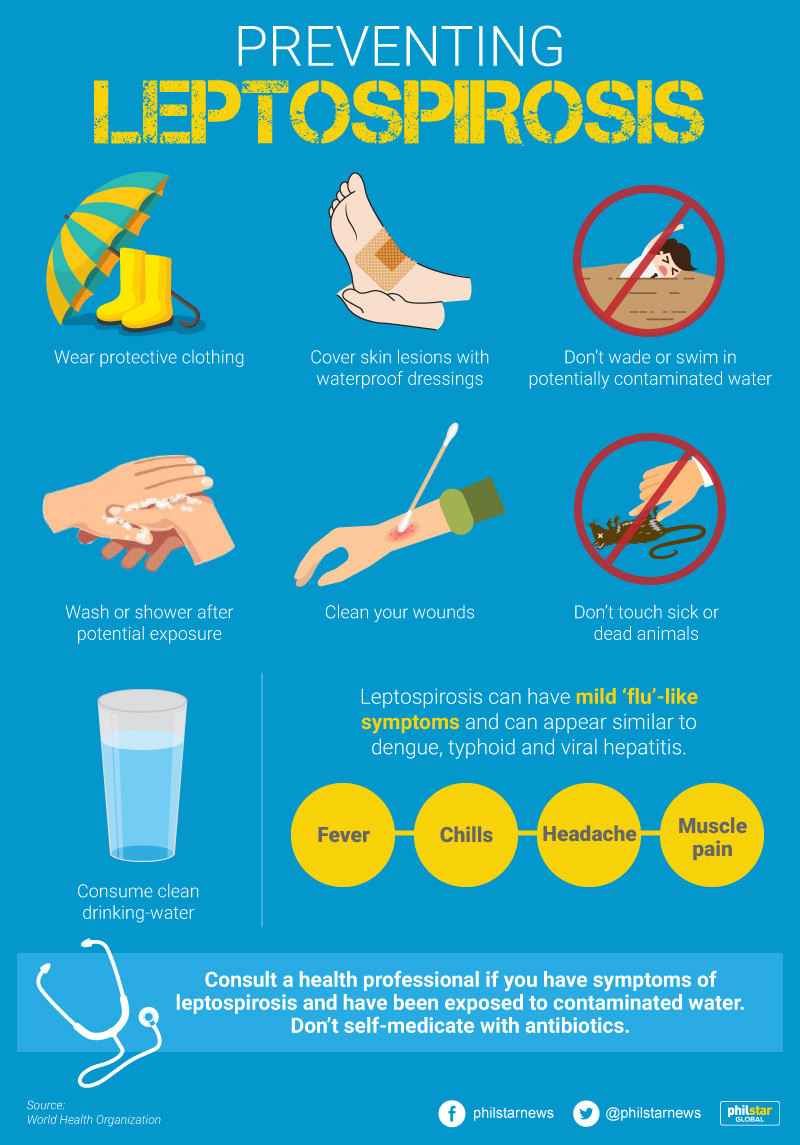 The Department of Health reported that there have been 916 leptospirosis cases recorded nationwide from January 1 to July 27. Of those cases, 307 are from the National Capital Region.
At least 106 leptospirosis patients have died in the same period.