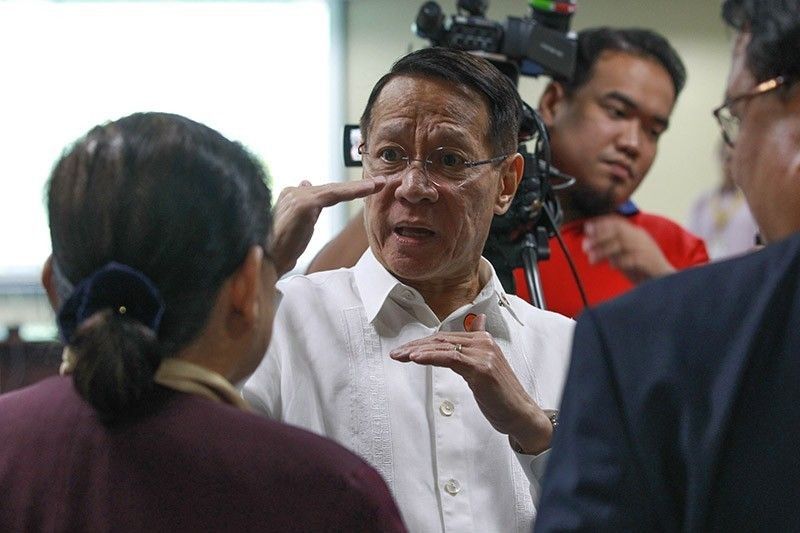 According to Duque, who also serves as chair of PNAC, the IRR of Republic Act 11166 or the Philippine HIV and AIDS Policy Act will "effectively address the growing HIV epidemic in the country."
File
Duque signs IRR of new HIV/AIDS law
MANILA, Philippines — Health Secretary Francisco Duque III and other members of the Philippine National AIDS Council (PNAC) yesterday signed the Implementing Rules and Regulations (IRR) of the new law on HIV/AIDS to better protect patients.
According to Duque, who also serves as chair of PNAC, the IRR of Republic Act 11166 or the Philippine HIV and AIDS Policy Act will "effectively address the growing HIV epidemic in the country."
The new legislation repealed RA 8504 of the Philipine AIDS Prevention and Control Act of 1998.
"We are confident that the new law will forge a stronger alliance among government, private sector, civil society organizations, faith-based organizations, media and all stakeholders in order for us to overcome the HIV epidemic," he said.
Duque noted the new law is very timely as the country is now working on curbing the HIV epidemic.
In 2008, an average of one infection a day was recorded. This has ballooned to 36 new infections a day as of April 2019.
"There is a need to act now as fast as we can since 29 percent of all new confirmed HIV cases (as of) last April 2019 affect our youth aged 15-24 years old," he added.
The new law calls for the lowering of age of consent for voluntary HIV testing from 18 to 15 years old. It also specifically provides for intervention through the Matured Minor Doctrine and the provision of proxy consent for children below 15 years old.
Under the law, learning institutions are required to focus not only on the right information on HIV and AIDS but also on human rights principles to reduce stigma and discrimination.
It also provides that HIV education will cover indigenous peoples communities and communities in geographically isolated and disadvantaged areas.
The law also provides that no HIV/AIDS patient shall be "denied or deprived of public health insurance under a health maintenance organization (HMO) and private life insurance coverage under a life insurance company on the basis of a person's HIV status."