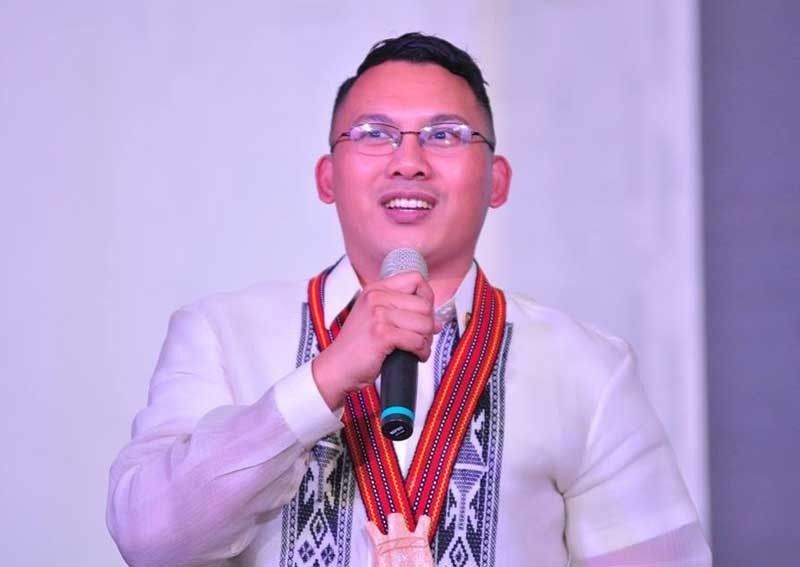 Cardema, a vocal critic of communist rebels and progressive groups, was appointed NYC chairman on August 23, 2018.
Facebook photo
Palace says it didn't know Cardema was seeking party-list seat
MANILA, Philippines — Ronald Cardema, who has effectively resigned as National Youth Commission chairman, did not inform the Office of the President of his plan to file a petition for substitution as a nominee of the Duterte Youth party-list, Malacañang said Monday.
Presidential spokesman Salvador Panelo said he only learned about Cardema's petition for substitution from newspaper reports.
"As far as we know, no," Panelo said Monday when asked whether Cardema asked permission from Malacañang before filing the petition.
When pressed whether he thought Cardema's action was disrespectful, Panelo replied: "Well, as far as we are concerned, he showed his disinterest in further serving the executive branch, then who are we to stop him?"
Asked whether the Palace would pursue a legal move against Cardema, the presidential spokesman said: "Let's see."
Panelo could not say whether Cardema was still exercising his functions as NYC chairman after he filed the petition for substitution.
READ: Cardema 'railroading' party-list process, ex-NYC exec Dingdong Dantes says
Cardema, a vocal critic of communist rebels and progressive groups, was appointed NYC chairman on August 23, 2018.
The Commission on Elections has confirmed that Cardema filed a petition for substitution to become a nominee of the Duterte Youth party list a day before the May 13 midterm polls. The 33-year old NYC chair filed the petition after all five nominees of the party list withdrew despite being assured seats at the House of Representatives.
Last Sunday, Malacañang asked Cardema to vacate the NYC office, saying he was deemed resigned from his post when he filed the petition for substitution.
"If the law says by filing a certificate of candidacy or substitution, you're automatically resigned, then you did not abandon in a way. That means you really resigned," Panelo said.
"The intention is very clear: He wants to leave the government," he added.
Cardema: 'Fake news' from 'bitter' leftists
In a press statement on Monday, Cardema said opposition to his substitution in the party-list that he was national chairman of while he was also NYC chair, was prompted by "fake news" from "New People's Army-allies who are all bitter with the election results."
Cardema, while NYC chairman, criticized activist groups, saying they are allies of communist rebels. Membership in an activist group does not make one a communist and being a communist does not mean membership in or even support of the NPA.
"[Kabataan party-list Rep. Sarah] Elago is spreading the fake news that we filed for substitution late last May 16 but we already filed it even before election day," he also said.
The Comelec has since clarified that the substitution was filed at 5:30 p.m. on May 12, the Sunday before elections.
Cardema also said that it doesn't matter that he is already 33 years old because Duterte Youth "is registered in the Comelec to advocate for the Youth & Professionals sectors and under the latter category, there is no age limit."
He added: "Inside Congress, Duterte Youth is now ready to fight and defend the government, our government troops, and the majority of the Filipino Youth, against all those radical leftist party-lists in Congress whose main goal is to bring down our government."