Teachers reported 1,333 malfunctioning automated machines, says DepEd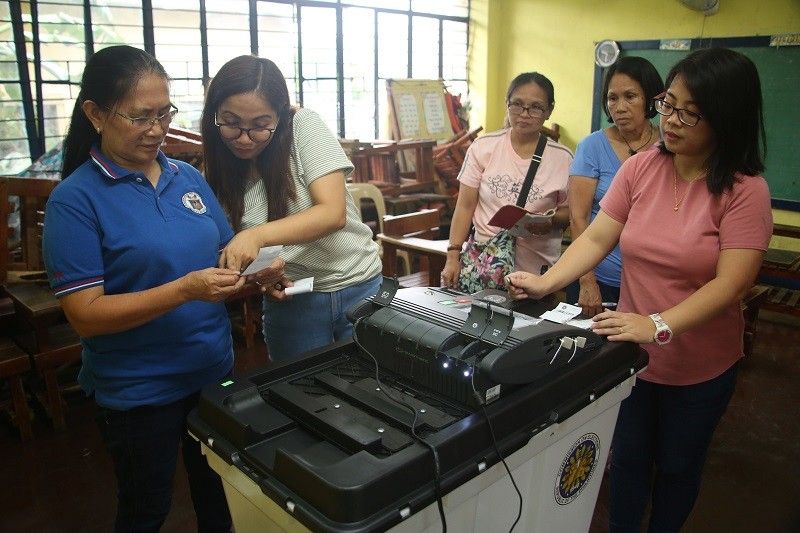 MANILA, Philippines — The Department of Education on Tuesday revealed that they have received 1,333 reports of malfunctioning vote counting machines during the May 13 elections.
This is a significant jump from the 400 to 600 figure that the Commission on Elections provided the media Tuesday.
DepEd receives 1,333 reports of malfunctioning VCMs from teachers who served as electoral board members. @PhilippineStar #BilangPilipino2019

— Janvic Mateo (@jvrmateoSTAR) May 14, 2019
The data came from consolidated reports of teachers who served as electoral board members, DepEd said in a press conference.
According to a report by The STAR, 526 problems were reported in connection with the transmission of results, 2,340 were due to marking pens while 2,036 came from the final testing and sealing.
"These are not included in the original question and answer portion but on the notes. They have voluntarily written some notes on malfunctioning VCMs," explained Pascua.
Before they have forwarded the data to the Comelec, however, Education Undersecretary Alain del Pascua said that the numbers would still be up for validation.
Pascua said that it is very possible that there may be a "duplication" as there are three members of electoral boards per precinct.
"That's exactly what we would verify, because the figures might have been tripled or doubled. That is what we'll verify with our I.T. officers in the regions and division," said Pascua in a mix of Filipino and English.
About 1,000 teachers said that they did not receive pay after their poll duties last Monday.
This is excluding another 632 who said they haven't received allowances.
On Monday, Comelec spokesperson James Jimenez claimed that the initial 400 to 600 was far from ordinary.
"It is perhaps still small, out of 85,000. It still seems to be within the range," said the spokesperson in a mix of Filipino and English.
Even if the initial numbers were accurate, it would still be 220% more malfunctioning VCMs than in 2016.
"The reason it's so jarring is that we had fewer incidents in 2016," said Jimenez.
Earlier Tuesday, the Comelec identified 1,165 faulty SD cards in the 2016 polls.
This is greater than the 961 compared to the 801 in 2016.
'Delays affect poll's credibility'
On election day, Anakpawis party-list Rep. Ariel Casilao lamented what transpired in the elections, saying the defective machines caused much delay and "disenfranchisement" of voters.
The progressive solin noted that many voters were not able to vote because they couldn't find their names in the list.
"The automated elections started in 2010. But it looks seem like this is the time and that the Comelec hadn't prepared well for it," added Casilao.
"We want to hear something from Comelec Chairperson Sheriff Abbas. He's got a lot of explaining to do."
Makabayan and Bayan Muna chairman Neri Colmenares aired a similar sentiment, saying that delays could affect the integrity of the polls.
"In the past, dagdag bawas took place amidst the delays in canvassing and lack of transparency. That is what automation was supposed to cure. But apparently, Comelec has failed on both counts," said the militant candidate.
"The impact of this unforgivable delay is that the credibility of the national elections will be permanently tainted." — with reports from Janvic Mateo