Fisherfolk run to SC for protection of Panatag, Ayungin shoals, Mischief Reef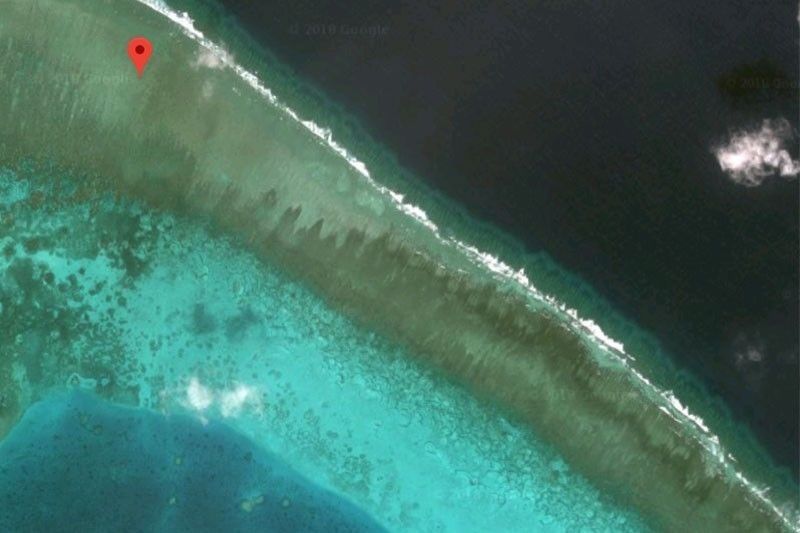 MANILA, Philippines — Palawan fisherfolk and farmers Tuesday asked the Supreme Court to compel Philippine government officials to enforce environmental laws in the waters and exclusive economic zones.
Kalayaan Palawan Farmers and Fisherfolk Association asked the SC for the issuance of the Writ of Kalikasan and the Writ of Continuing Mandamus to "prevent and prosecute violations of Philippine environmental laws in Philippine waters and in the Philippine Exclusive Economic Zone (EEZ)."
The writ of Kalikasan is a remedy formulated by the court to better protect the rights of the citizens to a balanced and healthful ecology as enshrined in the Constitution. It is a remedy available for persons whose constitutional right to a balanced and healthful ecology is violated, or threatened with violation by an unlawful act or omission of a public official or employee, or private individual or entity.
The group also asked the SC to compel the government to protect and rehabilitate the Panatag Shoal or Scarborough Shoal, Ayungin Shoal, and Mischief Reef or Panganiban Reef, which are part of our EEZ.
An ABS-CBN News report said that the Chinese continue to extract giant clams at Scarborough Shoal, a traditional fishing ground off the coast of Zambales.
Foreign Affairs Secretary Teodoro Locsin Jr., the Philippines' top diplomat, said that the government will be taking legal action against Chinese nationals harvesting giant clams in Scarborough or Panatag Shoal.
RELATED: Palace: China's extraction of Scarborough clams violate Philippine sovereignty
They asked the SC to direct the named government officials as respondents to "permanently cease and desist from neglecting the performance of their duties in violation of environmental laws resulting in environmental destruction or damage."
Among the government officials named as respondents are:
Environment Secretary Roy Cimatu
Agriculture Secretary Manuel Piñol
Justice Secretary Menardo Guevarra
Philippine Coast Guard Commander Admiral Elson Hermogino
Police chief Oscar Albayalde
The petitioners raised that based on evidence submitted by the Philippines and reports from independent experts, "the [South China Sea] Arbitral Tribunal found that Chinese fishermen and foreign entities engaged by Chinese government authorities committed several acts that are harmful to the environment," which are:
Harvesting of vulnerable, threatened and endangered species in Panatag and Ayungin shoals, such as corals, giant clams/taklobo and marine turtles
Use of cyanide and dynamite in Panatag Shoal and Ayungin Shoal, which is against the Philippine Fisheries Code
Intensive construction of artificial islands on seven coral reefs, including Panganiban Reef
"There is an actual violation of Petitioners' constitutional right to a balanced and healthful ecology arising from the omissions, failure, and/or refusal of respondents to enforce Philippine laws in Panatag Shoal, Ayungin Shoal and Panganiban Reef," the petition read.
"Chinese fishermen harvested endangered and threatened species and used cyanide and explosives in their fishing. Foreign entities engaged by Chinese authorities constructed and damaged coral reefs in the process," the petitioners added.
They said that the marine environment and resources in the said areas under our EEZs have been damaged severely and extensively despite Philippine laws mandating their protection.
The petitioners added they sought relief from the SC because they "have no other plain, speedy and adequate remedy as petitioners are complaining of acts by the government agencies themselves who are supposed to be upholding Philippine environmental laws and protecting the environment and resources in Philippine territory."
The Integrated Bar of the Philippines and rights lawyer and senatorial bet Chel Diokno represented the group in their plea.