BJMP: 70% of detainees face drug charges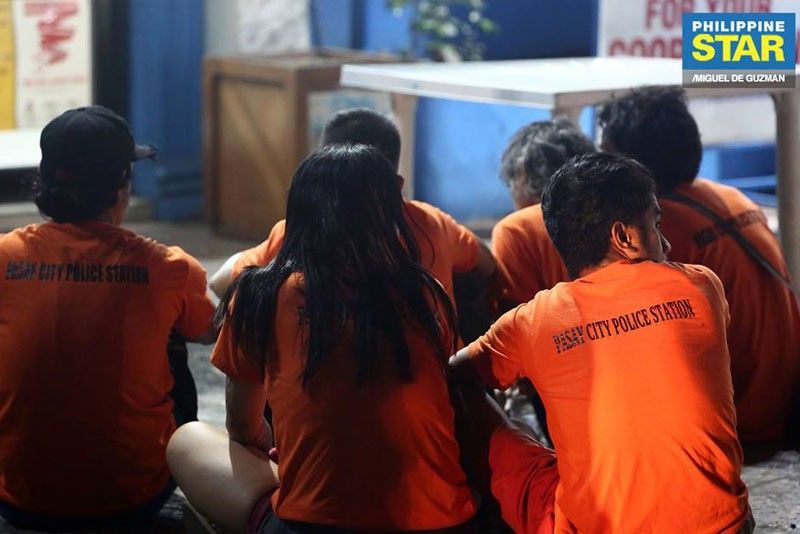 MANILA, Philippines — At least 70 percent of the inmates in custodial facilities of the Bureau of Jail Management and Penology (BJMP) are facing drug charges, an official said yesterday.
Chief Inspector Xavier Solda, BJMP spokesman, said 96,620 or about 70.58 percent of their 136,881 detainees are accused of involvement in the illegal drug trade.
The remaining 40,261 prisoners are facing other charges such as murder, homicide, robbery, theft and carjacking.
When he took office in July 2016, President Duterte launched a crackdown on illegal drugs.
Even with only the drug suspects in custody, the BJMP's detention facilities are still congested. Solda said their 476 jails can only accommodate around 30,000 inmates.
The latest congestion rate as of March 12 is 452.75 percent. The number increased by 13.28 percent compared to the congestion rate last December at 439.47 percent.
Asked why the number increased, Solda explained it has been a pattern that more prisoners come in at the start of the year.
The three jails with the most number of inmates are the Cebu City Jail with 5,761, followed by Manila City Jail with 5,731 and Quezon City Jail with 5,296.
The congestion has caused illnesses among the prisoners, especially during summer, such as upper respiratory tract infection, hypertension, fever and gastroenteritis or stomach flu.
The BJMP is working to fast-track the resolution of cases through its paralegal support system.
By providing indigent prisoners with free legal assistance, Solda said they regularly get updates on the status of their cases in courts.
"We are strengthening our paralegal efforts," he said.