Diokno: Use of 'shortcut' drug lists should be dropped
January 18, 2019 | 3:59pm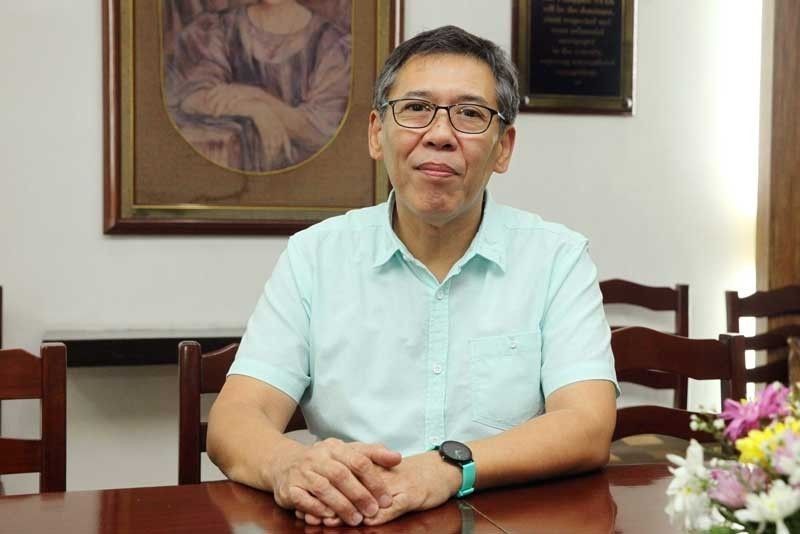 MANILA, Philippines — The government should stop using its "drug lists" because they are "shortcut" measures and are not evidence-based, human rights lawyer Jose Manuel "Chel" Diokno said Friday.
While Diokno, who is running for senator, said that he agrees the country's drug problem has to be addressed, he emphasized that "there is no shortcut to stopping criminality except to have a justice system that works."
He has previously said that unfilled vacancies in the prosecutorial service and the judiciary have resulted in a backlog in cases pending in the country's courts.
Also at the forum were Samira Gutoc—advocate for Moro and women's rights—and re-electionist Sen. Paolo Benigno "Bam" Aquino IV. Harry Roque, a former Palace spokesman who also used to be a human rights advocate, as well as former presidential political adviser Francis Tolentino were also at the forum.
'Tokhang' lists
Diokno said that the lists were created after Ronald "Bato" dela Rosa, who is also running for the Senate, issued a circular on his first day in office as Philippine National Police chief in 2016.
Every barangay, together with the police, had to come up with a list of people allegedly involved in drugs. "But that list is not evidence based. We know that people's names have got on that list that have nothing at all to do with drugs," he said.
The names were gathered for the police's Oplan "Tokhang"—a portmanteau of the Bisaya words for "knock" and "plead"—which involved asking the "drug personalities" to voluntarily surrender or face arrest. Some people on the list have ended up dead, some for allegedly shooting it out with law enforcement while others were allegedly killed by vigilantes or by drug syndicates.
The president has also released his own "narco-list", which includes politicans and police personnel allegedly involved in the illegal drug trade. More than 10 local officials whose names appeared on the list have been killed, either by unknown gunmen or in anti-drug operations.
"The lists have replaced evidence, the lists have replaced cases file in court," Diokno said, adding "the last time we used lists in our country, was during the Japanese occupation when the Japanese government wanted to go after Filipino guerrillas."
He added lists were also used against the Jewish people during the Holocaust.
"There has to be legislation that prohibits the use of lists, as I said the lists are not evidence based," Diokno, who is also dean of the De La Salle University College of Law, said at a forum for senatorial candidates at the Manila House in Taguig City on Friday.
Tolentino said he fully supports the administration's war on drugs.
Roque: Drug war not limited to police operations
Roque, meanwhile, said that he doesn't agree that police enforcement is the only way the administration is fighting drugs.
"I'd like to point out that actually, the policy of war on drugs is not limited to police powers. This is the first time that we have mega rehab facilities in Nueva Ecija and in Mindanao," the president's ex-spokesperson said.
The rehab facility Roque was referring to was widely criticized after it was reported that in 2017, that the $3.6 billion facility — built for 10,000 patients — was being underutilized, servicing about only 400 patients that year.
READ: Mega rehab a miscalculation, Palace admits

"Let us give credit where credit is due, these mega centers attest to the fact that this government in addition to police power prioritizes rehabilitation," Roque said.
He also said that if there are abuses that cases should be filed against erring police officers.
"Lawyers should be filing cases in case of abuses. We should go beyond politicizing the drug war and provide concrete evidence," Roque said.
The Free Legal Assistance Group, which includes Diokno, actually did. In October 2017, FLAG assisted three alleged 'Tokhang' victims in questioning the legality of the drug war before the Supreme Court.
RELATED: SC issues writ of amparo on 'Tokhang'
Roque: Justice system works
Roque said the conviction of three police officers involved in the 2017 killing of Caloocan teenager Kian delos Santos proves that the justice system works.
"It's not perfect but it works," Roque said. "Kian delos Santos proves that if police used force illegally that they will go to jail."
But Diokno said that the damage caused by the president's use of lists has to be probed by the senate. "How many have been killed and circumstances they've been killed under?"
While the government only acknowledges about 5,000 deaths of drug personalities since the drug war began in 2016, human rights organizations peg that number at over 20,000 — classified by the PNP as "deaths under inquiry."
A report released by rights watchdog Human Rights Watch on Thursday said that the drug war and the administration's attacks against critics has "deepened" the rights crisis in the Philippines.
READ: HRW: Drug war, attacks vs critics 'deepened' rights crisis in Philippines

Despite the international criticism of the administration's war on drugs, a Social Weather Stations survey released in the third quarter of 2018 found that 78 percent of Filipinos supported the administration's war on drugs. — Ryan Macasero