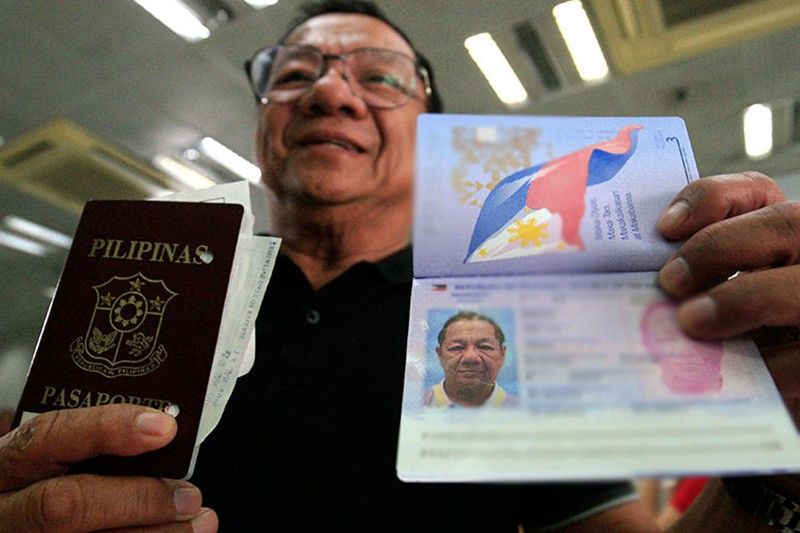 Department of Foreign Affairs Secretary Teodoro Locsin Jr. signs an order saying applicants do not need to submit a birth certificate to renew their passport.
The STAR/Edd Gumban, File
Locsin signs order ending birth certificate requirement for passport renewal
MANILA, Philippines — Birth certificates will no longer be required to renew your passport, according to an order signed by Department of Foreign Affairs Secretary Teodoro Locsin Jr. on Tuesday.

The order reiterates that Section 7 of the Implementing Rules and Regulations of the Passport Act "does not require the presentation or submission of birth certificates in the renewal of passports, and instead only requires the submission of a duly accomplished application form and the old passport unless there is a change in status of the applicant."
Voila! The emancipation proclamation from bureaucratic crap. pic.twitter.com/kyven04l9h

— Teddy Locsin Jr. (@teddyboylocsin) January 15, 2019

The following are "core" requirements for passport renewal, according to the DFA website:
Confirmed online appointment
Personal appearance
Accomplished Application Form
Current ePassport with photocopy of data page
Original Philippine Statistics Authority-authenticated documents that will support the change of name (if applicable)

Marriage Contract
Annotated Birth Certificate
Annotated Marriage
Contract to show annulment/divorce/court ordered instruction
Death Certificate of Spouse
Dual citizens, however, still have to present a report of birth or identification certificate issued by the Philippine Consulate or the Bureau of Immigration and government-issued IDs in addition to the core requirements.
The issue of the birth certificate needed for passport renewal came about when an overseas Filipino worker complained about not being able to renew his passport because the name on his birth certificate does not match the one on his old passport.
To this, Locsin said, "Isn't the expired passport sufficient ID? How many times do you have to prove you are what the State declared you are in the expired passports?" "Why even need to show birth certificate when he is holding a government-issued passport that's expired and he wants it renewed."
But when asked why the DFA couldn't just get the data from when the OFW initially applied for a passport, Locsin said that the previous contractor "made off with the data" when the government ended the contract.
Locsin later said that the data was not taken, but "made inaccessible."
READ: Passport data 'not run-away-able' says Locsin

The order clarifies that it only covers renewals. Birth certificates would still be required for first-time applicants; renewals for lost and mutilated passports; renewal applications requiring changes in passport entries; renewal of applications of old brown and green passports bearing no complete middle name; and applicants include on the DFA's watchlist.