DOTr: Better security equipment for NAIA on the way
December 27, 2018 | 12:55pm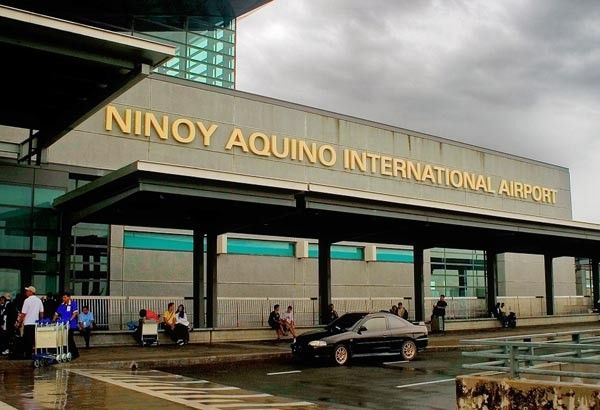 MANILA, Philippines — The Department of Transportation is already addressing security concerns raised by the US Department of Homeland Security on the Ninoy Aquino International Airport and said it is giving "utmost priority and attention to the implementation of strict security measures."
The US Department of Homeland Security issued a travel warning on the Philippines on Wednesday afternoon over weak security protocols at the NAIA.
"MIAA (Manila International Airport Authority) and the OTS (Office of Transportation Security) have been continuously working and coordinating with other international assessment bodies that include the International Civil Aviation Organization standards of safety and security," DOTr said in the statement.
Among the recommendations made by the US' Transportation Security Administration are the installation of new x-ray machines, walk-through metal detectors and alarm systems.
The DOTr said procurement of up-to-date equipment is already under process, but this will take time "because the items are not off-the-shelf and will require lead time for manufacturing and delivery following government rules and regulations."
The DOTr hopes to have updated equipment installed and utilized by the second quarter of 2019.
US DHS: Weak security protocols
Homeland Security determined that aviation security at NAIA does not maintain and carry out effective security "consistent with the standards established by the ICAO."
The ICAO is a specialized United Nations agency that adopts global standards and practices concerning air navigation, its infrastructure, flight inspection, prevention of unlawful interference, and border crossing through airports.
"This determination was based on assessments by a team of security experts from the Transportation Security Administration," the DHS said in their press release Wednesday.
In light of the findings, the Homeland Security asked airlines issuing tickets between the United States and Manila to warn passengers of NAIA's weak security protocols.
According to latest estimates, NAIA — the country's main international gateway — handled about 40 million passengers in 2018.

Despite the warning from the United States, NAIA has been improving its rankings in world airport standings. In 2017, NAIA was no longer included among the 20 worst airports in the world and five worst airports in Asia.

READ: NAIA out of worst airports list, 4 others among best in Asia
Last March, a survey ranked NAIA among the 10th most improved airports in the world.
According to a BusinessWorld report on Wednesday, the DOTr plans to submit a proposal to rehabilitate NAIA in the next few days. A super consortium with several private sector groups plans to invest P102 billion in rehabilitating the airport, expanding its passenger capacity to 47 million in two years, up to 65 million in four years. — Ryan Macasero