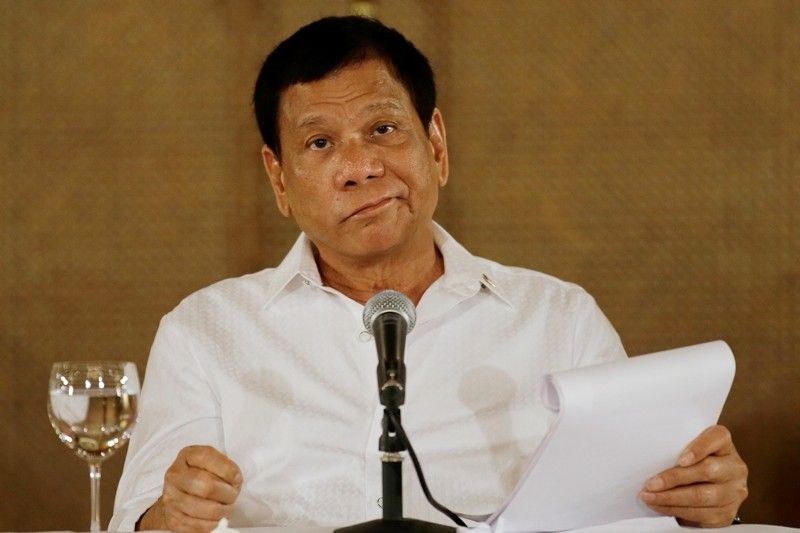 Duterte to cut short APEC Summit participation
(Philstar.com) - November 16, 2018 - 8:46pm
PORT MORESBY – President Duterte has decided to cut short his visit here and is departing for the Philippines Saturday night.
An updated schedule released by Malacañang said Duterte would leave Papua New Guinea at 11:15 p.m. and would arrive in Davao City on Sunday at 3:15 a.m.
The president would no longer deliver an arrival statement, the Palace advisory said.
Officials have not issued statements on why the president has decided to cut short his participation in the Asia Pacific Economic Cooperation (APEC) summit.
The APEC activities on Sunday are the taking of the leaders' official family photo, the International Monetary Fund informal dialogue with leaders, leaders' retreat, and leaders' working lunch.
Cabinet members are expected to represent Duterte during the events.
Duterte also skipped some Association of Southeast Asian Nations (ASEAN) events in Singapore last Wednesday. He did not show up during the summits with Australia and South Korea and the working lunch for ASEAN leaders and the gala dinner.
The president said he did not attend the events to take "power naps."
During his meeting with the Filipino community here yesterday, Duterte justified his decision to skip the informal breakfast with Australia. He said he does not eat breakfast and does not eat buffet food.
"I cannot understand the Australians. The invitation was informal breakfast...I do not eat breakfast...What will they feed us? Kangaroo?" Duterte said.
The president said he prefers to eat canned sardines, corned beef and dried fish even if he is staying in hotels. - Alexis Romero