US trains Philippine soldiers on social media monitoring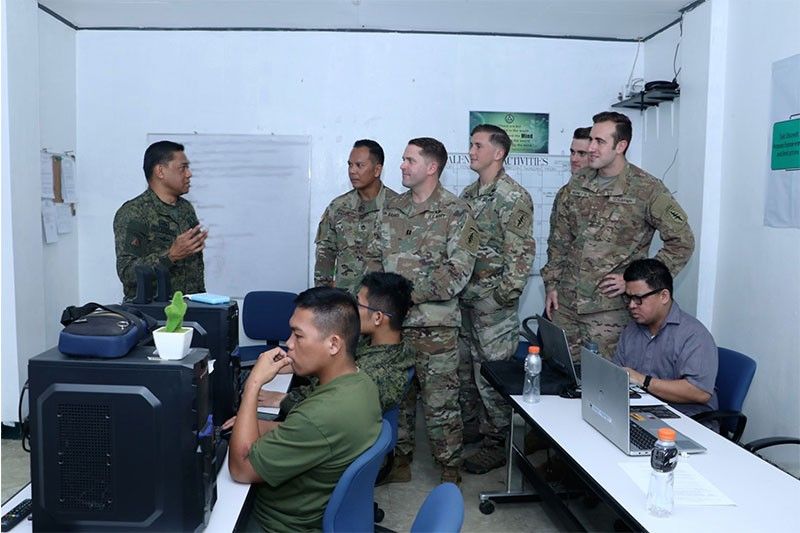 MANILA, Philippines — Philippine Army personnel recently underwent training on monitoring social media to counter misinformation by violent extremist organizations.
Information operations specialists with the US Army special operations command gave the training to the army's new social media monitoring cell last week.
The monitoring cell, activated in July 23, is part of the Armed Forces of the Philippines' campaign to strengthen information operations capability. The program has support from the US Embassy.
"This social media cell is another example of the combined US-Philippine effort to counter violent extremism and mitigate threats to regional stability," Capt. Robert Barnes of the US Army said.
The US Embassy's Indo-Pacific Command Augmentation Team and non-governmental organization Spirit of America work with the Philippine Army on social media research, analysis and countering violent extremism, the embassy said in a release.
'Digital and informational battlefields'
Col. Romeo Brawner, commanding officer of the army's Civil Military Operations, said the AFP wil develop more state-of-the-art communication technologies in the future.
"This generation saw the birth of the information age, and future wars will be fought on digital and informational battlefields," Brawner said.
US troops were among the first to assist the Philippines when ISIS-inspired terrorists laid siege to Marawi City last year.
Then presidential spokesperson Ernesto Abella said the US provided "technical assistance" in the campaign against the Maute group in Marawi but no American soldier was directly involved in the battle. — Patricia Lourdes Viray