Robredo lawyer: Motion seeking justice recusal based on Marcos' 'whims'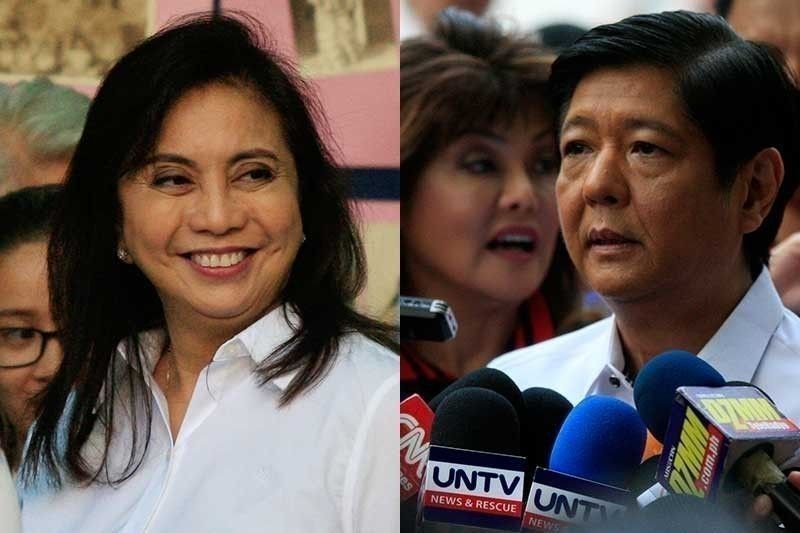 MANILA, Philippines — The motion of losing vice presidential candidate Ferdinand "Bongbong" Marcos Jr. asking for the recusal of Supreme Court Justice Alfredo Benjamin Caguioa from his electoral protest was based on "mere speculations, whims and caprices" of the former senator, the lead election counsel of Vice President Leni Robredo said on Monday.
According to Romulo Macalintal, the lead election lawyer for the vice president, Marcos was simply delaying the proceedings to suit his "political agenda."
Macalintal said his latest motion was a clear indication that Marcos was losing "all hopes in his bid to wrest the vice presidential post" after the Commission on Elections sided with Robredo's arguments that a 25-percent threshold should be employed in determining vote validity in the recount.
"Now that the Comelec has belied his frivolous argument to use the 50-percent threshold, Mr. Marcos is making noise against a Supreme Court Justice. And this after his spokesperson recently impugned the integrity of the Comelec Commissioners after the Comelec has filed its Comment with the PET," Macalintal said in a statement.
In his Extremely Urgent Motion to Inhibit he personally filed before the Supreme Court, Marcos accused the justice of being "partial and biased."
In seeking Caguioa's inhibition, Marcos cited the justice's ties to former President Benigno Aquino III who, the former senator claimed, "bear[s] a grudge" against the Marcoses.
Aquino appointed Caguioa to the Supreme Court, which now sits as the Presidential Electoral Tribunal hearing the electoral case filed by Marcos.
Marcos claimed that barely four months after his appointment Caguioa "curiously" got his electoral case.
The former senator, however, did not mention that cases filed before the Supreme Court were "raffled off" to sitting magistrates and would not just "curiously land" on their laps.
Macalintal also warned that giving due course to the motion would set a "bad precedent" for the high court in which a party which was not having its way would seek the recusal of a member of the Supreme Court.
The veteran election lawyer said that the fact it was Marcos who signed the petition showed that his lawyers could not sign the motion and did not believe that he had a valid ground for seeking Caguioa's recusal.
"Indeed, the motion is not supported by any 'strong and compelling evidence' in proving the supposed bias. It is basic that 'mere conjectures and speculations cannot justify the inhibition of a Judge or Justice from a judicial matter,'" Robredo's lawyer said.
"It is unfortunate that the motion is based on mere speculations, whims and caprices of Mr. Marcos," he added.
Marcos is the son of the late Philippine dictator who committed massive human rights violations, corruption and electoral cheating during his 21-year rule.
He is questioning the victory of Robredo during the 2016 elections which he claimed were rigged to favor her. She defeated Marcos by more than 260,000 votes.