'Chinese navy using Jackson Atoll as docking area'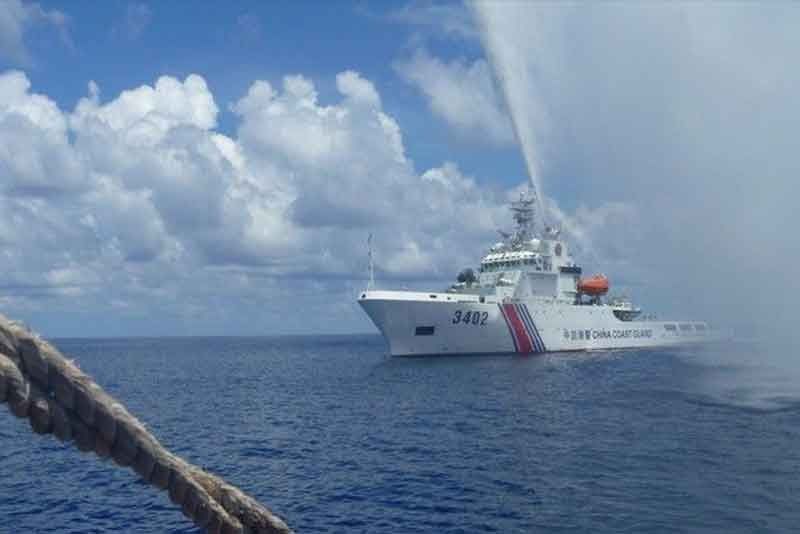 MANILA, Philippines — The Chinese navy has reportedly transformed Jackson Atoll into a "parking space" for its ships deployed for operations in the disputed South China Sea.
"About Pag-asa, the Chinese are moving closer to the island while at the same time, they have already plenty of ships on standby in and around Jackson Atoll," the source said.
"They are now using the atoll as parking space for their patrolling ships and fishing boats," the source added.
Jackson Atoll, or Quirino Atoll, used to be a fishing ground of Filipino fishermen. It is located between Lawak Island and Mischief Reef, which has been occupied by the Chinese.
Since Jackson Atoll is near Mischief Reef, Filipino fishermen are constrained from sailing and fishing close to the area to avoid conflict with the Chinese.
Two years ago, The STAR reported that Chinese coast guard ships and vessels of the People Liberation Army Navy chased away Mindoro-based fishermen when the Filipinos try to fish at the Jackson Atoll.
Senior defense and military officials denied the incident, but the Chinese embassy confirmed the presence of Chinese vessels, saying their ships were deployed to the atoll to remove an abandoned Filipino fishing vessel.
Magdalo Rep. Gary Alejano also bared that China has occupied Sandy Cay, a sand bar four nautical miles from Pag-asa Island, home of Palawan's fifth class municipality with around 200 to 300 civilian population.
Foreign Affairs Secretary Alan Peter Cayetano has denied that China occupied Sandy Cay.
While the civilian residents of Pag-asa are concerned over China's encroachment into Sandy Cay, the source said the residents are also excited because the island town will soon have an operational safe harbor.
The military earlier announced the start of construction of a beaching ramp in Pag-asa Island. The Navy needs the port to deliver and unload construction materials for the repair of the island town's unpaved Rancudo Airfield.
"That's the good news. It has already started and construction of the beaching ramp is now in full swing," the source said.
Not only the Navy's logistic and supply ships can use the beaching ramp, but also civilian vessels coming from mainland Palawan, the source added.