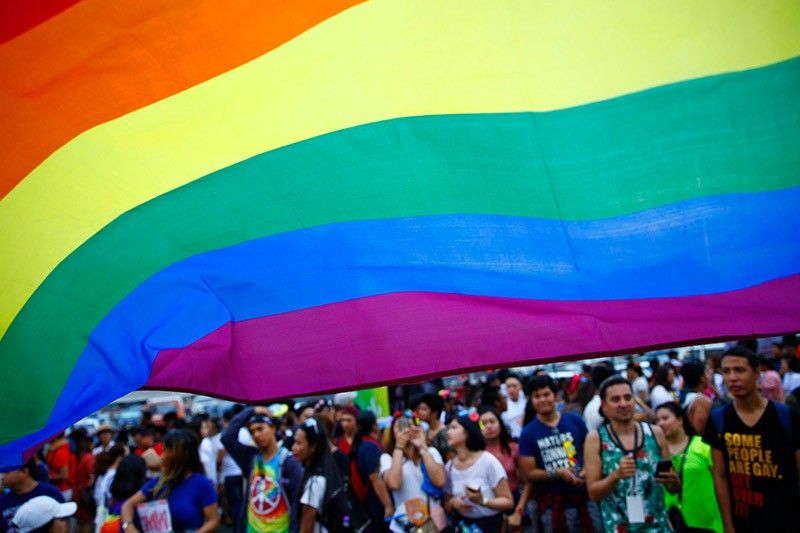 In this June 24, 2017 photo, a rainbow flag is unfurled during the Metro Manila Pride March in Marikina City.
Bernard Testa/InterAksyon, File
Live blog: SC tackles same-sex marriage
(Philstar.com) - June 19, 2018 - 9:45am
MANILA, Philippines — The Supreme Court is set to hear today oral arguments on the petition to allow same-sex marriage in the Philippines.
The plea was filed before the high court by Jesus Falcis III over three years ago. It is the first petition to challenge the constitutionality of the Family Code of the Philippines, which defines what the state will recognize as a marriage.
READ: Same-sex marriage up for oral arguments at SC
The hearing comes as the LGBT community and their allies celebrate pride month in honor of the June 1969 Stonewall riots which served as the catalyst for an international gay rights movement.
Twenty-six countries now recognize same-sex marriages. In Asia, Taiwan was the first government to legalize such unions after a ruling in May last year.
It may, however, be a different story for the Philippines, a majority Catholic country.
Follow the hearing which will begin at 2 p.m. in our live blog below.