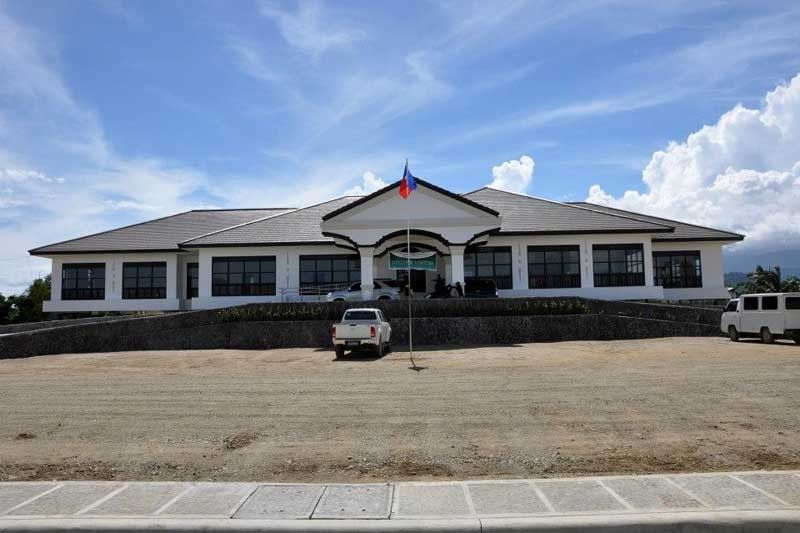 In a statement sent to The STAR, Apeco president Israel Maducdoc called such information a "falsehood."
Photo From Facebook
No 75-year gaming liens — APECO
Jess Diaz
(The Philippine Star) - May 26, 2018 - 12:00am
MANILA, Philippines — The head of Aurora Pacific Economic Zone and Freeport Authority (Apeco) yesterday denied his agency has issued a 75-year gaming franchise to an unspecified free port locator.
Information reaching President Duterte showed Apeco has given such a license.
In a statement sent to The STAR, Apeco president Israel Maducdoc called such information a "falsehood."
"Although Apeco is expressly authorized by its amendatory law, Republic Act No. 10083, and its online gaming rules and regulations to license and regulate online gaming facilities even outside Aurora Ecozone, Apeco never issued a 75-year license to anyone," he said.
Maducdoc said he serves at the pleasure of the President.
"We will always abide by what President Duterte will say and will direct us to do. We fully support his administration's adherence to good governance, as we carry out our mandate to attract more investors to spur development and create more jobs in Aurora and the rest of Central and Northern Luzon," he said.
Maducdoc also denied that he was in Talisay, Negros Occidental last Sunday to explain his side to Duterte.
In the course of his speech there, the President hinted that he would dismiss two erring gaming officials at a free port.
"Meron pa, meron pang isang (there's one more) head of an agency. When you are granted this free port… and you are beginning to abuse by issuing too many franchises of gambling," the President said.
Duterte said the two officials even followed him to Cebu City where he had a number of engagements over the weekend.
"Humabol sa akin sa Cebu. (They caught up with me in Cebu.) Sabi ko (I told them), you go. Both of you, you go," he said.
Duterte added the two tried to explain whey they issued a 75-year gaming franchise and gambling permits outside of Apeco.
"And you give these contracts for foreigners for 75 years? Son of a… you must be crazy. How many Presidents will the franchise go through?" Duterte said.
Another gaming license issuer, Cagayan Economic Zone Authority (Ceza), reacted to The STAR story.
Ceza administrator Raul Lambino said Meridien Vista Gaming Corp., which is identified with Charlie "Atong" Ang, stopped its operation in August last year.
He said he has also cancelled the gaming permits of 172 free port locators in compliance with the President's instruction.
Also, a total of 2,243 working visas for online gaming have been cancelled by Ceza as of May 18, 2018, Lambino said.
Lambino attached to his statement a list of the 172 locators whose online gaming permits he has cancelled.
Meanwhile, sacked transportation assistant secretary Mark Tolentino yesterday issued a public apology for putting the President in an "embarrassing situation" for allegedly discussing a project with Duterte's relative.
Tolentino said he was asking forgiveness from Duterte like a child to his father.
Tolentino said he did not mean to put the President in an awkward situation, saying he only wanted to protect Duterte and the interests of the Filipino people, especially Mindanaoans.
The former Department of Transportation (DOTr) executive last week alleged that he had the blessings of a member of the first family to conduct a press conference where he said some of his colleagues were trying delay the Mindanao Railway Project.