IN PHOTOS: Thousands mark Labor Day with defiant rallies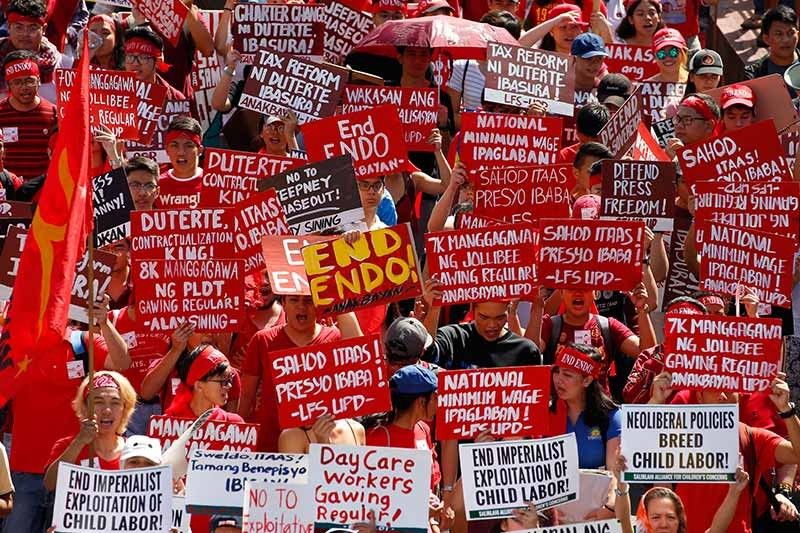 MANILA, Philippines — Thousands joined Labor Day protests near Malacañang to protest the failure of President Rodrigo Duterte to fulfill a major campaign promise to end "endo."
"Endo," from "end of contract," is the widespread practice of employment short of the six months required for regularization that would entitle a worker to benefits.
The same day, President Rodrigo Duterte signed a much-awaited executive order prohibiting "illegal contractualization."
Various labor groups, however, slammed the EO, calling it a "complete farce" as it did not address the scrapping of contractualization "by virtue of direct hiring."
A copy of the EO has yet to be released.
The protesters also demanded that the government address issues including low wages, unemployment and trade union repression.
Higher wages along with controlling the prices of goods have been a consistent top national concern for Filipinos.
Some 5,000 people from various groups were present in the protest in Manila.
FROM INTERAKSYON: The origins of Labor Day and what it means to Filipino workers today
An effigy portraying Duterte as a demonic overlord was also created and burned.
Here are some photos from the May Day rally: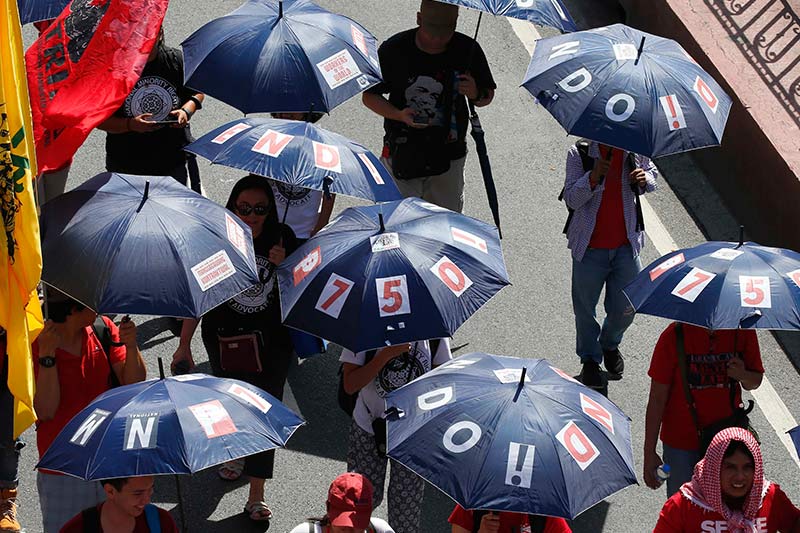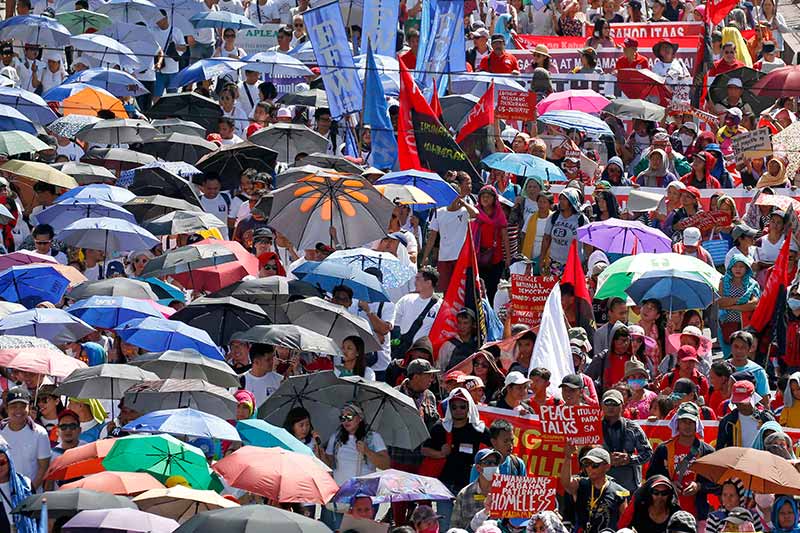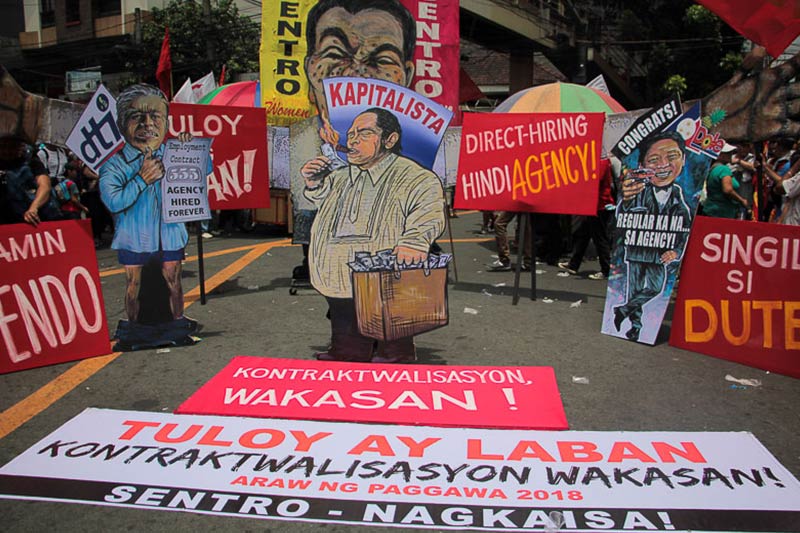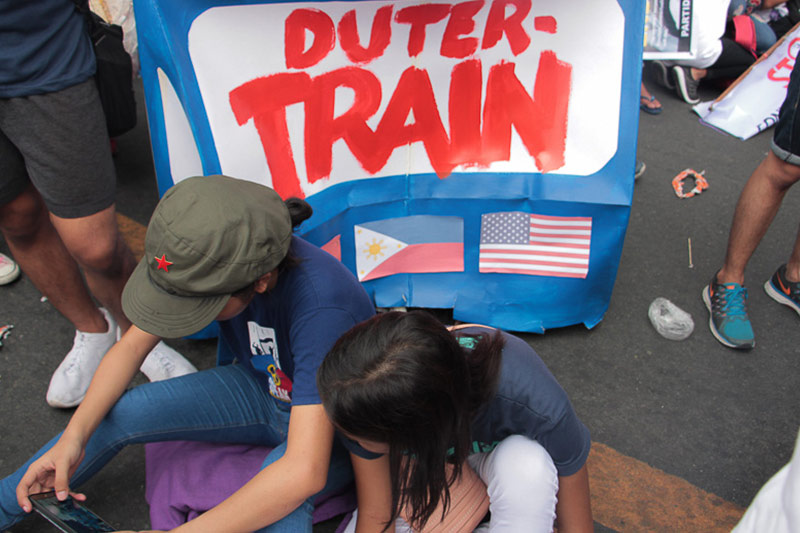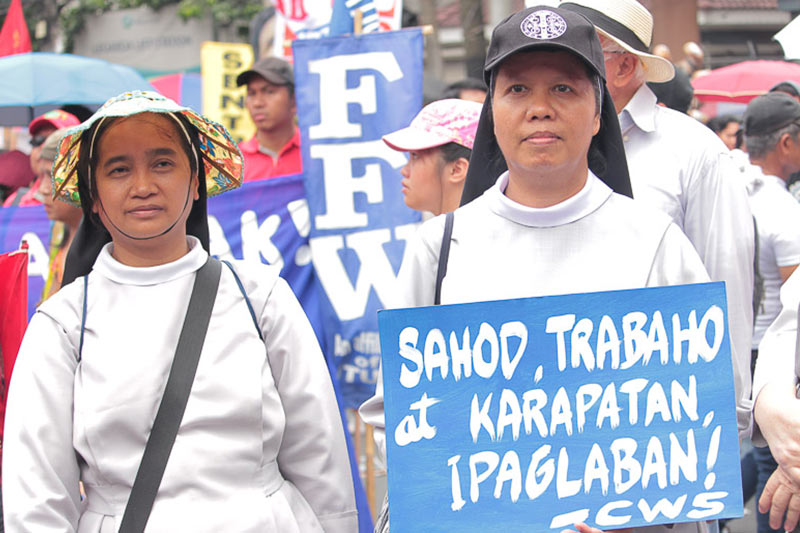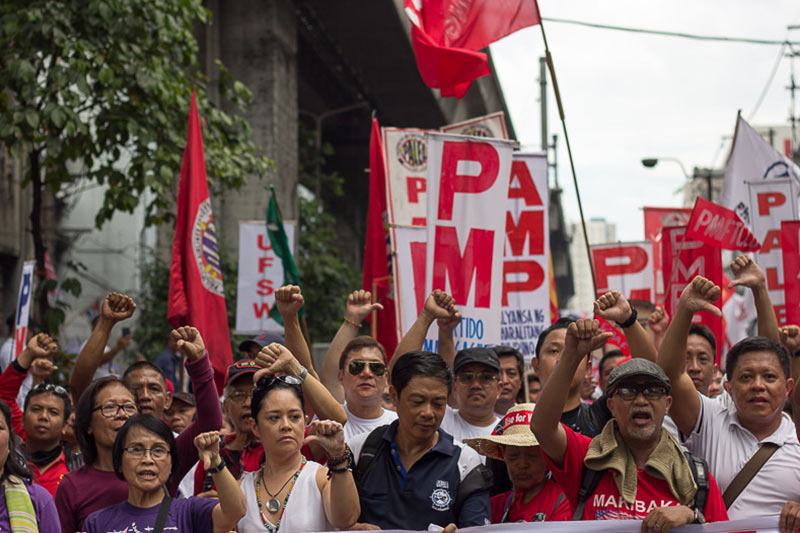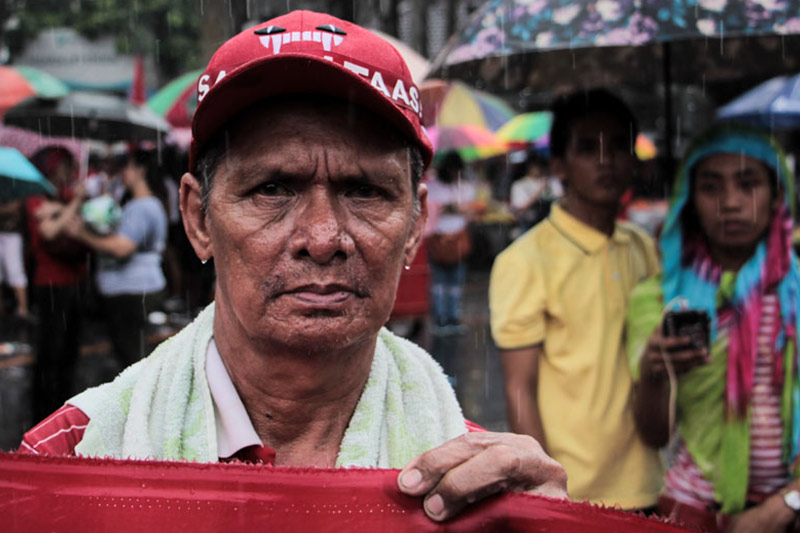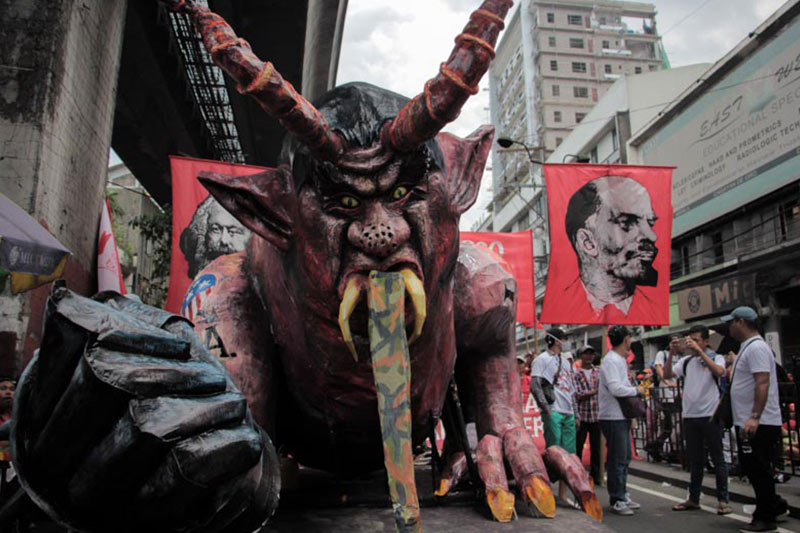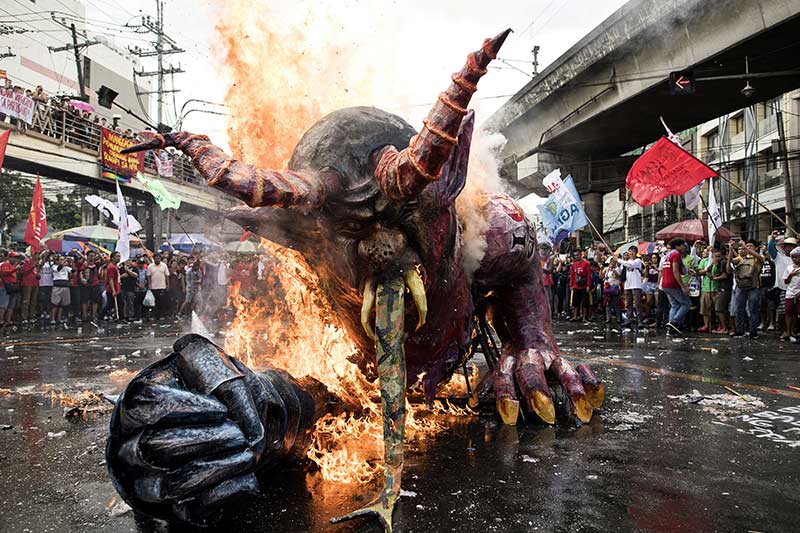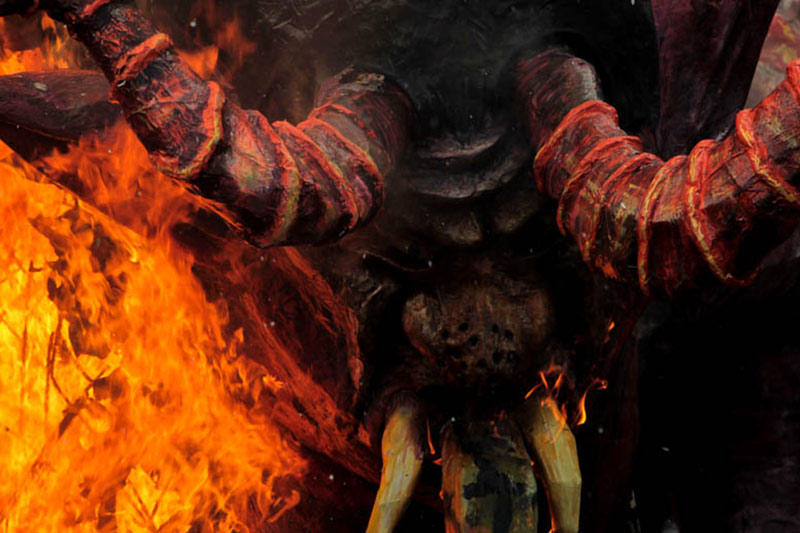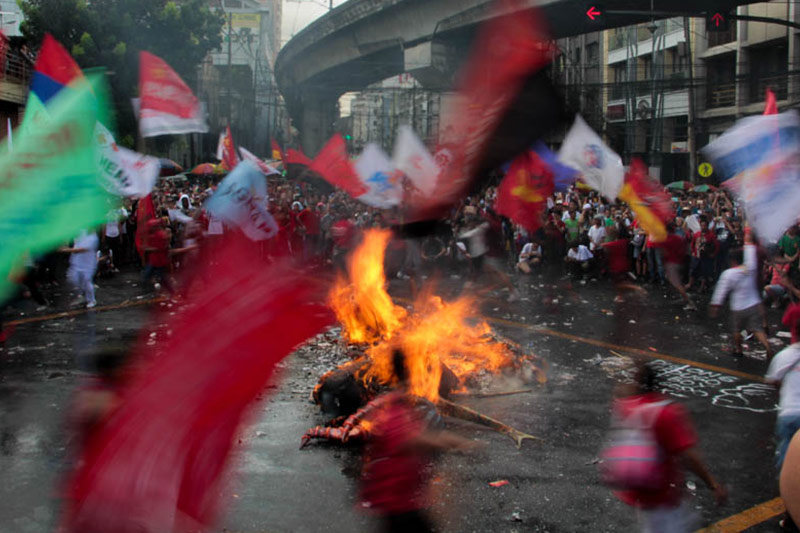 — Mikas Matsuzawa with AP