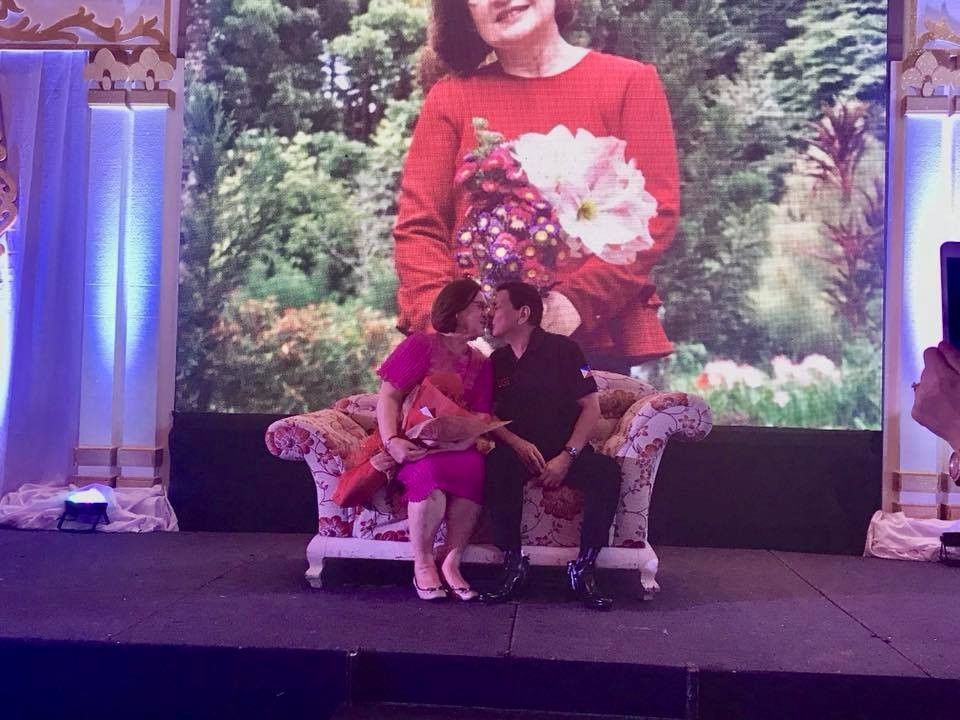 President Rodrigo Duterte attended the birthday celebration of first wife Elizabeth Zimmerman at the Davao Convention Center.
Facebook/Davao City Information Officer Jefry Tupas
Duterte celebrates former wife's 70th birthday
MANILA, Philippines — President Rodrigo Duterte on Saturday evening graced the birthday of his first wife, Elizabeth Zimmerman, in Davao City.
Zimmerman, mother of Davao City Mayor Inday Sara Duterte-Carpio, former Vice Mayor Paolo, and Sebastian, celebrated her 70th birthday at the Davao Convention Center.
The intimate birthday party was attended by Sara and Paolo as well as other relatives and friends.
Davao City Information Officer Jefry Tupas shared that Duterte serenaded Zimmerman with "Ikaw" during the celebration. He also danced with his former wife and gave her a bouquet of flowers.
Duterte also gave a message to Zimmerman.
"Given another chance, another life, I would still marry Elizabeth. Because that is love," the president was quoted by Tupas saying, adding that the two also kissed.
The president and Zimmerman's marriage was annulled in 2000 but they have maintained a civil relationship.
Rodrigo is now with common-law wife Honeylet Avanceña.