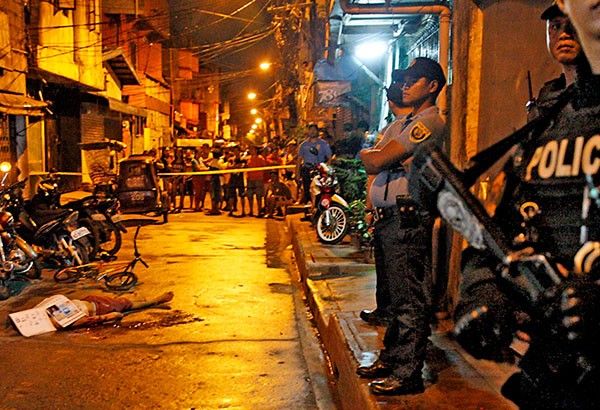 The Philippines under President Duterte has launched a violent crackdown on illegal drugs which has claimed the lives of thousands of Filipinos.
Jove Cagande
House OKs bill to add P55 million to DND, Customs, Coast Guard for drug war
MANILA, Philippines — The House of Representatives Committee on Dangerous Drugs has approved a bill seeking to raise the resources of government agencies involved in the monitoring of the country's borders to make them more effective in fighting the entry of illegal drugs to the country.
The House panel on dangerous drugs approved House Bill 1982 which seeks to provide at least P55 million to the Department of National Defense, the Bureau of Customs and the Philippine Coast Guard to beef up the country's border security.
Rep. Horacio Suansing Jr. (Sultan Kudarat), the proposed law's principal author, said that the increase of resources would help the DND, BOC and PCG in formulating policies that would supplement existing ones to prevent the flow of drugs into the Philippines.
"The more stringent monitoring of our border ports-of-entry is included in the perspective," Suansing said.
Rep. Estrellita Suansing (Nueva Ecija), the co-author of the measure, said that the Philippines had become an attractive hub for the movement of contrabands run by international drug trafficking groups due to its expansive areas.
The country has more than 7,100 islands, and its Coast Guard are among the most underfunded and underfinanced in the region, making it susceptible to entry of illegal contrabands.
The Philippines under President Rodrigo Duterte has launched a deadly crackdown on illegal drugs which has killed thousands and led to the surrender of millions more.
Critics of the program said that the war on drugs had encouraged extrajudicial killings committed by police and state-supported execution groups, a claim denied by the government.
Under House Bill 1982, the DND would have an additional funding of P30 million for each of the succeeding three fiscal years after the passage of the measure.
This amount, which will be in addition to its regular appropriation, would be used to stop the shipments of illegal drugs into the country. The bill also mandates the DND to use no less than 20 percent of the money to assist local law enforcement agencies.
The BOC meanwhile would receive additional P15 million in fresh funding for each of the next three fiscal years after the passage of the act.
The Customs Bureau will use this money to monitory ports of entry and devote at least 20 percent of this funding to local enforcement agency assistance.
The Coast Guard, under House Bill 1982, will get P10 million in new funding.
House Bill 1982 would impose felony punishment for those who committed violence within the country's borders while evading inspection or during violation of arrival, entry, reporting or clearance requirements.