Duterte orders closure of Boracay starting April 26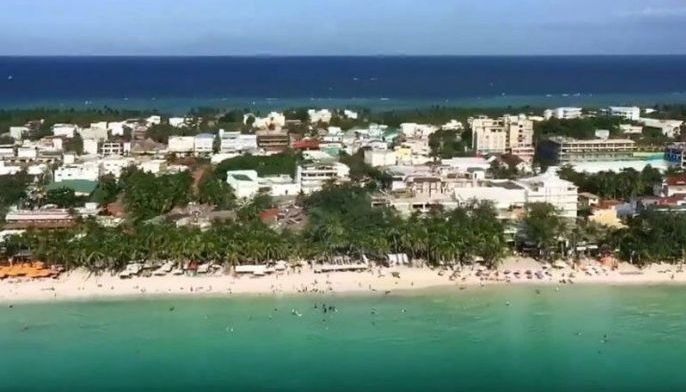 MANILA, Philippines — President Rodrigo Duterte on Wednesday ordered the closure of the tourist island of Boracay for six months starting April 26, a spokesman for the president said.
Duterte, in a speech, fumed at the environmental degradation of the popular holiday destination, at one point comparing it to a "cesspool."
The country's environment, interior and tourism secretaries recommended the closure of the country's holiday for up to a year.
"That's it. Closed as recommended," Harry Roque, Duterte's spokesperson, said in a text message to Philstar.com.
Senior Deputy Executive Secretary Menardo Guevarra said that Duterte approved the six-month closure during Wednesday's Cabinet meeting.
"DENR/DOT/DILG (Department of Environment and Natural Resources - Department of Tourism - Department of the Interior and Local Government) proposal approved after an exhaustive discussion," Guevarra said.
He said calamity funds would be activated to assist residents whose livelihood will be affected by the closure.
READ: What we know so far: Boracay casino projects amid concerns for 'cesspool' island
Boracay is known for its turquoise waters and powdery white sand and has consistently ranked among the favorite destinations for tourists in the world.
However, tourism and development have taken a toll on its environment, with some establishments accused of discharging waste water into its surrounding waters and improperly disposing of their garbage.
Roy Cimatu, the Environment secretary, said weeks ago when he announced their recommendation that the closure would provide local officials time to fix the islands sewage system and roads.
They are also targeting to remove structures built in the island's forest and wetlands, Cimatu said.
Last year, the province of Aklan, where Boracay is situated, registered a 14.3-percent increase in tourist arrivals, from 1.94 million a year before to 2.2 million.
Despite proposals to shut down the island, the government still approved plans for the construction of casino facilities by a Chinese and local development company. — with reports by Alexis Romero