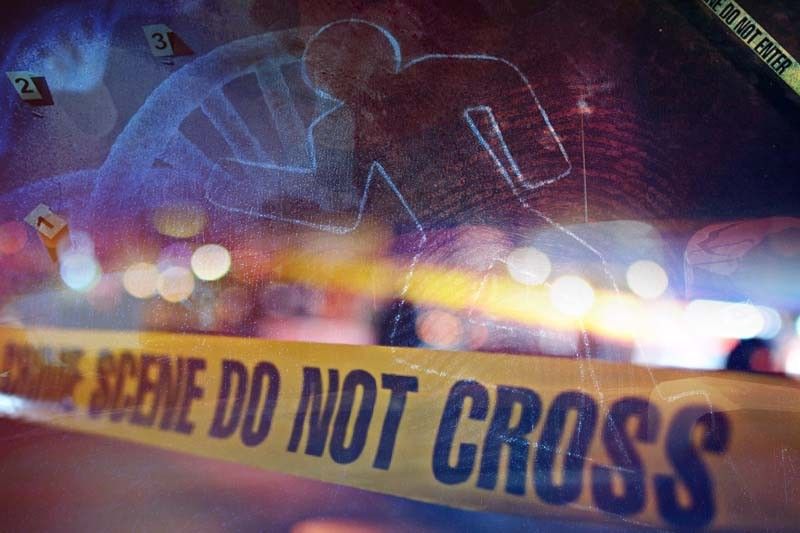 "You are trying to prove a criminal case, [it] has to be proven beyond reasonable doubt, so we started looking into the forensics."
Graphics by RP Ocampo
How forensic science is making a breakthrough in the Philippines
MANILA, Philippines (Originally published on March 15, 2018) — It was found two weeks ago that prosecutors dropped one of the most high-profile drug cases in recent years due to inconsistencies in a witness' testimony.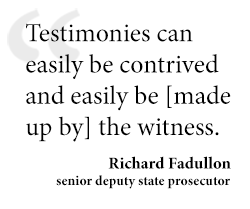 "Obviously, the rise or fall of complainant's case will depend solely on the testimonies of its only witness [Marcelo] Adorco," the prosecutors said in their resolution to dismiss the charges against Peter Lim, Kerwin Espinosa and others.
The dismissal is under appeal but the case, which involves the alleged "big fish" in the illegal drug trade in the Philippines, emphasizes the need for both kinds of evidence in building a case.
According to Senior Deputy State Prosecutor Richard Fadullon, the strongest of cases is backed by a combination of testimonial and forensic evidence.
"Testimonies can easily be contrived and easily be [made up by] the witness, depending on his involvement or non-involvement," Fadullon says in an interview with Philstar.com.*
"If you have testimonial evidence, the nail on the coffin, so to speak, would be finding forensics," he adds.
Evidence in case-building
Deputy Director Ferdinand Lavin, chief of the NBI's forensic investigation service, echoes Fadullon and says that forensic evidence has more weight in building a case.
Lavin, in a separate interview with Philstar.com, narrates: "When the NBI is called to the crime scene, they send their agent and he will weigh if the case needs the opinion of a forensic science expert."
Lavin, an agent and head of the forensics team, says: "If it is a murder case, it will be automatic that the a forensic expert will come with the agent."
"The forensic science will come in, to be requested by the agent, and the forensic science will say: 'oh, this is what really happened based on evidence at the crime scene'," Lavin adds.
The NBI director said that there are many areas under their forensic science department: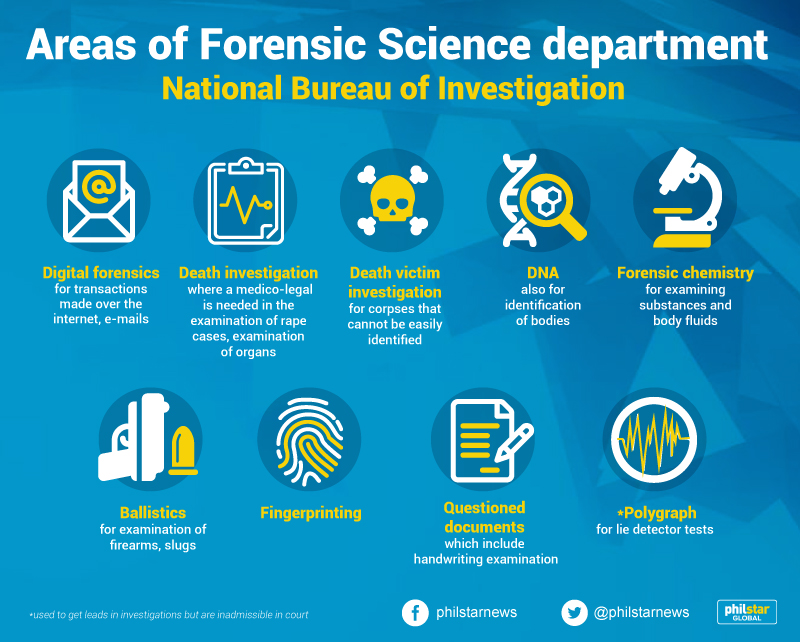 Lavin stresses that the polygraph examination is used only to get leads in investigations but are inadmissible in court.
Philstar.com tried to get input from the Philippine National Police Crime Laboratory for input on this story but the office stopped responding to e-mails and calls in January 2018 after initially agreeing to an interview in November 2017.
Jason Ivler case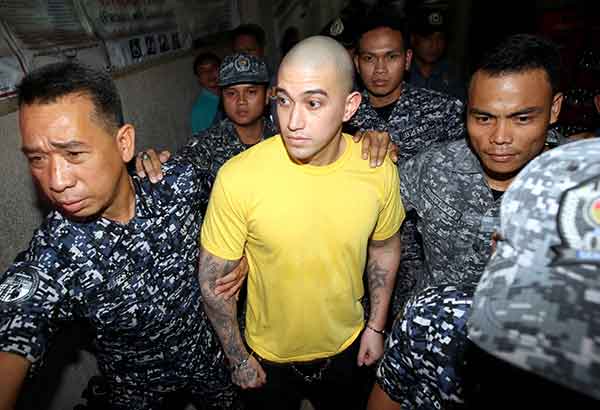 Jason Ivler was sentenced to 40 years in prison for the death of Renato Ebarle Jr., File photo
Forensic evidence played a prominent role in securing a conviction in the road rage case of Jason Ivler, who shot Renato Ebarle Jr. in a road altercation in 2009.
The NBI, the investigative arm of the DOJ, was ordered to conduct a parallel probe into the case.
Eyewitnesses had already come forward to help with the case, Fadullon says, but they needed to build a stronger case against Ivler.
Ebarle's car was already at the impound lot when the NBI started their investigation.
"So, we had testimonial evidence to show that Ivler and the circumstances for the shooting, during and after, that someone saw him. That is good enough, but it's not always the case that you have a witness," Fadullon says.
"With that, we could've stopped already, because if you have testimony, you have direct evidence already. But no, you resort to making sure. You are trying to prove a criminal case, [it] has to be proven beyond reasonable doubt, so we started looking into the forensics."
The NBI's forensics team found another slug — apart from one that police Scene of Crime Operatives found in the victim's body — inside the car.
In building their case, Fadullon says that they needed to prove that the slug from the victim's body, another that the NBI found in the car, and yet another from when Ivler shot it out with authorities when they came to arrest him.
"We told the police: We need this. Then the police asked: Why? You already have an eyewitness, eh," he says. He says he just told the police to give him the evidence.
Fadullon says that the police complied and they, as the prosecuting panel, submitted it to the court.
"The court, in its decision, acknowledged: You already have testimonial (evidence), but this finished them off... it showed that a combination of both is the best evidence you should have in a criminal case," Fadullon adds.
State of forensic science in country
Despite forensic science adding weight in case-building and during trial, Fadullon laments that the Philippines is still far from establishing it as the foremost evidence in cases.
He says people lack awareness as well as resources to get forensic evidence.
"How we wish that it (Philippine forensic science) could be there already, but I think we are a long way from getting there. The ones that are really good in forensics science...they are few, and you would need to get the services of these people," Fadullon says.
"If you don't have it, and a lot of times, criminal cases ones involved are the lower echelons of society, they cannot afford the services of these experts," the prosecutor says.
Lavin, however, says that while Philippine forensics teams may be lagging behind in equipment, the NBI's forensics team continuously improves on their craft to lend their expertise in cases.
"In terms of equipment, we are not exactly at par but we do not really lag behind very much... we have dedicated professionals that can more than cope with what we lack in equipment," Lavin says.
*The interview with Senior Deputy State Prosecutor Richard Fadullon was done weeks ahead of his appointment by Justice Secretary Vitaliano Aguirre II as the approving authority, as prosecutor general, in the motion for reconsideration filed by the PNP on the case against Lim, Espinosa and others.