When the alleged gunfight with police happened past 11 a.m., Galang and Nucup had just finished eating lunch at a roadside eatery in Barangay Alfonso in Concepcion. Galang escaped death as he remained inside the eatery to drink water.
Nucup, on the other hand, was already on board their white Hi Ace van to turn on its air conditioning as his usual practice. He was inside the vehicle when the alleged shootout happened.
An initial spot report of the Concepcion police only identified the getaway vehicle as a white Hi Ace van whose plate number was unknown. It was only in a progress report made later that the plate number ADJ 2035 of the van used by Nucup and Galang was identified.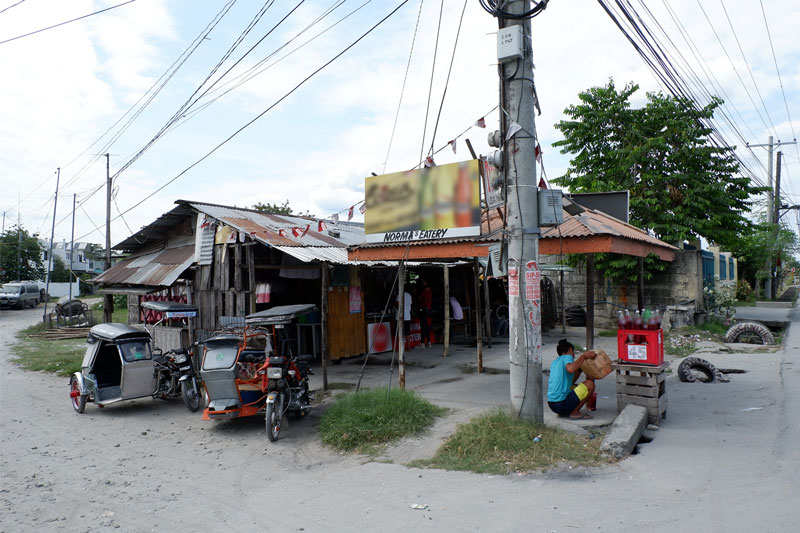 The van is owned by Victor and Jennifer Palparan who are contracted to provide deliveries for online shopping site Lazada.
Galang, who is now languishing in jail over murder charges, said in his sworn statement filed before the Commission on Human Rights in Central Luzon that he and others inside the eatery were told by the cops to crawl out when the gunshots stopped.
Upon seeing what happened to his colleague, he asked the police for help. But instead he was ordered to lie face down to be searched.
"... [S]abi ko po tulungan po ninyo ang kasama ko... Tapos sabi po nila: 'Ah! kasama mo yon,' sabi po nila. 'Opo,' sabi ko, 'sa Lazada po kame,' sabi ko po. Tapos pinaluhod at pinadapa po ako, kinapkapan po," Galang said in his sworn statement.
(I told them to help my colleague, but they exclaimed, 'So you're with him!' Then I said, 'Yes, we're from Lazada.' Then they asked me to kneel and lie face down. They searched me.) He added that he overheard someone say: "Patay parang mali ang timbre (It seems they're the wrong men)."
The NBI Tarlac in its probe report said that the responding policemen committed murder and recommended the prosecution of PO2 Reymond Magcalas, PO1 Ricky Gonzales, PO1 Mark Bucu, PO1 John Paulo Ramos and PO1 Petronilo Bassig. The five are all stationed at the Concepcion Municipal Police Station.