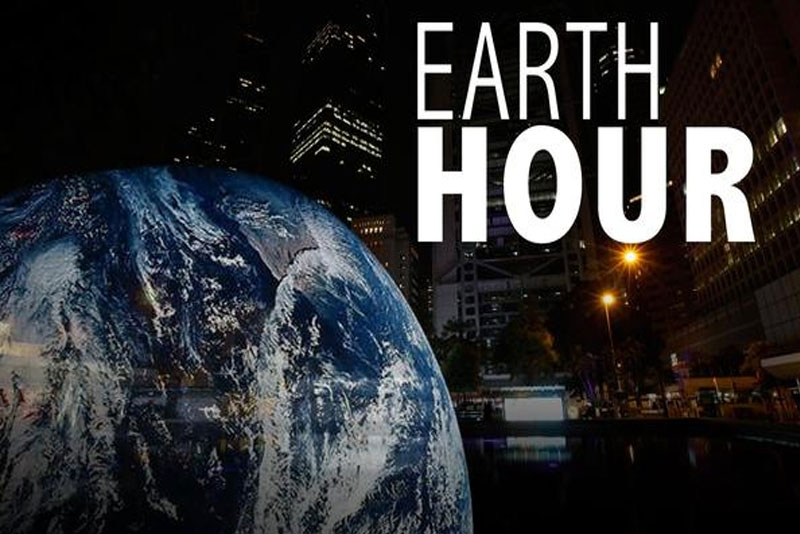 WWF Philippines said this year's theme #Connect2Earth aims to help strengthen awareness on biodiversity and climate action. AP/File
Connect with Earth Hour, Filipinos urged
Janvic Mateo
(The Philippine Star) - March 24, 2018 - 12:00am
MANILA, Philippines — Conservation group World Wide Fund for Nature (WWF) is urging Filipinos to use the power of social media to raise awareness on the importance of biodiversity during the observance of the annual Earth Hour tonight.
The WWF has called on the public to share stories and photos of sustainable living through social media using this year's theme and official hashtag #Connect2Earth.
WWF Philippines said this year's theme #Connect2Earth aims to help strengthen awareness on biodiversity and climate action.
"The Earth Hour aims to make the people aware of the crucial importance of biodiversity as a viable resource link that families, communities, nations and future generations all depend upon. Understanding this interconnectedness is key in solving Earth's most pressing challenges," Earth Hour Philippines national director Gia Ibay said.
Environment advocates from various government and non-government organizations are expected to join the hour-long switch-off event at the Cultural Center of the Philippines this evening.
Similar activities are also expected to be held in other parts of the country from 8:30 p.m. to 9:30 p.m.
"As the movement grows, the one-hour lights-out event continues to be the symbol of a broader commitment toward the planet. The core message of Earth Hour lies in going Beyond the Hour – on what tangible action you can do after the lights go back on," the WFF said.
During the switch-off, WWF-Philippines will host a "low carbon, low powered event" involving an LED screen powered by cyclists on sedentary bicycles.
Participants will also be encouraged to join in a silent-radio dance on a kinetic dance floor powered by their movement.
WWF noted that the effects of climate change are eroding the planet's biodiversity and natural assets, which protect it from its impact.
"As vast as our planet is, there is no place on Earth where one would fail to find life. It may be as massive as a whale shark in the ocean or an elephant in the tropical rainforest, or as small as a tarsier in Bohol, and plankton in the sea. But each has a role to play in keeping our natural systems working," the organization said.
"The diversity of living organisms keeps the web of life strong and resilient. But if climate change and other impacts like land use change, pollution and poaching continue at the current rate, the web of life will be at risk," it added.
Various government agencies, including the Department of the Interior and Local Government and the National Youth Commission, earlier called on Filipinos to take part in Earth Hour activities. Rhodina Villanueva