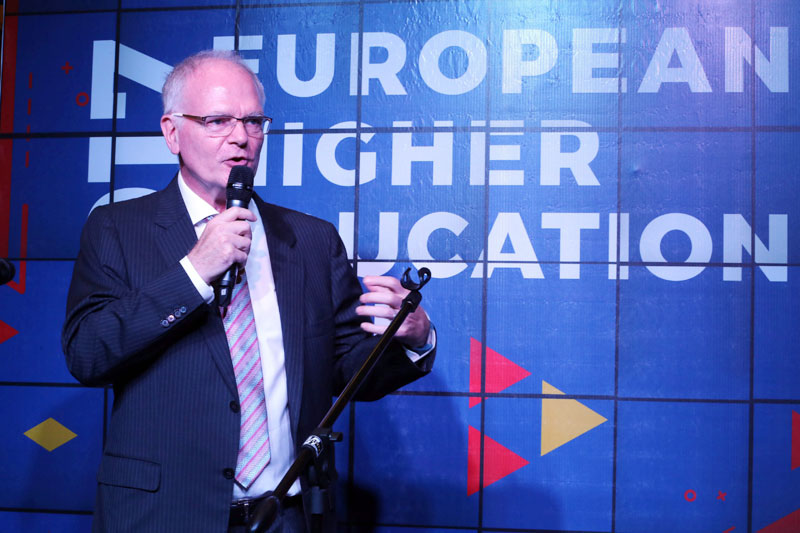 Signed in 2012, the PCA was approved by the parties after its ratification by the Philippine Senate last Jan. 22. Boy Santos
European Union-Philippines partnership pact takes effect March 1, 2018
MANILA, Philippines — The Partnership and Cooperation Agreement (PCA) between the European Union (EU) and the Philippines, a framework to allow better collaboration in a number of crucial areas including political, economic and development issues, enters into force today.
Signed in 2012, the PCA was approved by the parties after its ratification by the Philippine Senate last Jan. 22.
Providing a new and enhanced legal system, the PCA enables the EU and the Philippines to strengthen their relationship, in particular on political, social and economic matters, including human rights.
"I am happy to see the (PCA) coming into force. The EU-Philippine relations are now firmly anchored on an ambitious and shared agreement," said EU Ambassador Franz Jessen.
Its proponents claim that the PCA reflects the longstanding partnership the EU has had with the people of the Philippines and the EU's commitment to invest in a strong relationship that benefits EU and Filipino citizens.
They added that through its ratification, the EU and the Philippines have reaffirmed their joint commitment to the principles of good governance, democracy, rule of law, promotion of social and economic development, as well as to peace and security.
The PCA will help shape the wider relationship between the EU and the Philippines, contributing to enhanced political and economic ties through enhanced cooperation across a wide range of areas of mutual interest, including justice and security reform, migration, trade and development cooperation, regional challenges, the environment and political dialogue, they said.
Foreign Affairs undersecretary for Strategic Communication and Research Ernesto Abella visited the European External Action Service in Brussels last January where he met Gunnar Wiegand, managing director for Asia and Pacific for the EEAS.