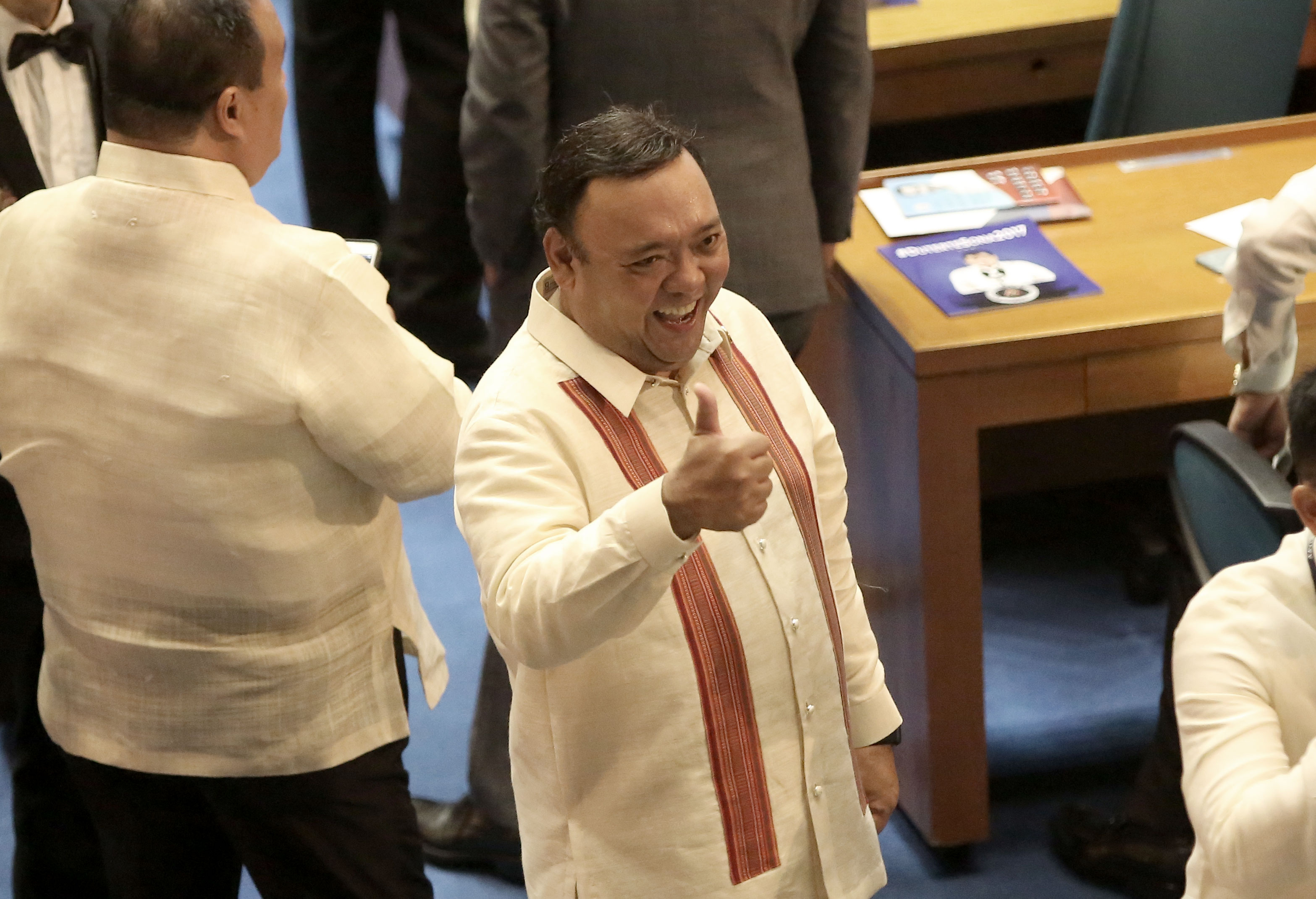 House Speaker Pantaleon Alvarez has threatened not to give budget to the provinces of politicians who are opposed to the move to shift to a federal form of government. Presidential spokesman Harry Roque noted that the House cannot decide budget matters on its own because Congress consists of two chambers. Philstar.com/AJ Bolando, File
Palace distances itself from Alvarez's zero budget threat
MANILA, Philippines — Malacañang Sunday distanced itself from House Speaker Pantaleon Alvarez's threat that politicians who are against the administration's move to establish a federal government would get a zero budget.
Presidential spokesman Harry Roque said the executive branch would not interfere with Congress' deliberations on charter change because of the principle of separation of powers.
"It's hard to comment on that because I am no longer a lawmaker. My position is we will leave it to Congress to discuss that and we will leave that to the leaders of Congress," Roque said.
Roque noted that the House cannot decide budget matters on its own because Congress consists of two chambers.
"With regard to the budget, the passage of such law needs the concurrence of the House and the Senate," he said.
"For us, it is hard to happen because in order to give a zero budget, the Senate and the House [have] to agree."
Roque said President Rodrigo Duterte wants the public to be informed about the advantages of a federal government, a set-up that the president said would bring lasting peace in Mindanao ad promote countryside development.
"The president does not want the people to be docile and ignorant on the issue of federalism," he added.
Alvarez has threatened not to give budget to the provinces of politicians who are opposed to the move to shift to a federal form of government.
He said he would respect the views of politicians opposed to federalism but they should also respect his right to give them zero budget.
Federalism involves the giving of more powers to local governments including imposing taxes and creating courts as opposed to a unitary form of government, wherein most of the policy decisions emanate from the central government.
Duterte has promised to step down once the federal government is in place and constitutional provisions against corruption are strengthened.