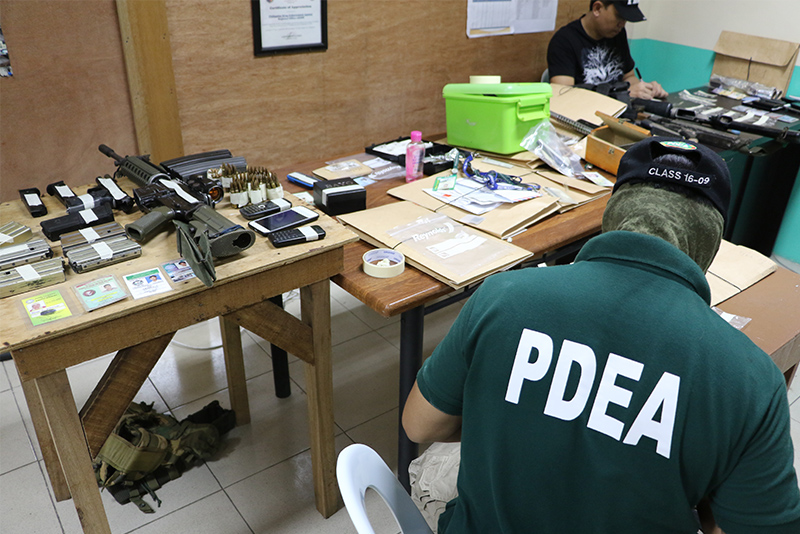 The Philippine Drug Enforcement Agency (PDEA) bared that there are 87 "narco politicians" on Duterte's drug list. John Unson/File
Mayors, congressmen among 87 on narco list
(The Philippine Star) - December 22, 2017 - 4:00pm
MANILA, Philippines — From vice mayors and mayors to congressmen, politicians figure prominently in the so-called narco list of President Duterte.
The Philippine Drug Enforcement Agency (PDEA) bared that there are 87 "narco politicians" on Duterte's drug list.
PDEA director general Aaron Aquino said the 87 politicians hold the rank of vice mayor up to congressman.
He refused to disclose more details, but said the politicians were being subjected to a verification process, which is nearing completion, to determine if they should face criminal charges.
Aquino said Duterte had approved the PDEA plan to conduct this process, more than a year and a half since the President bared his narco list, but the implementing guildelines are still up for approval.
The narco list now has 6,000 names, from an initial 3,000, including barangay officials, police and congressmen.
The adjudication was proposed by the Interagency Committee on Illegal Drugs and will still be up for approval by the President.
Aquino said they have a draft on the guidelines of the adjudication process but they are still meeting with legal representatives of different law enforcement agencies for finalization.
Aquino said the PDEA is coordinating with the Department of the Interior and Local Government, Philippine National Police and National Intelligence Coordinating Agency, among others, for the adjudication process.