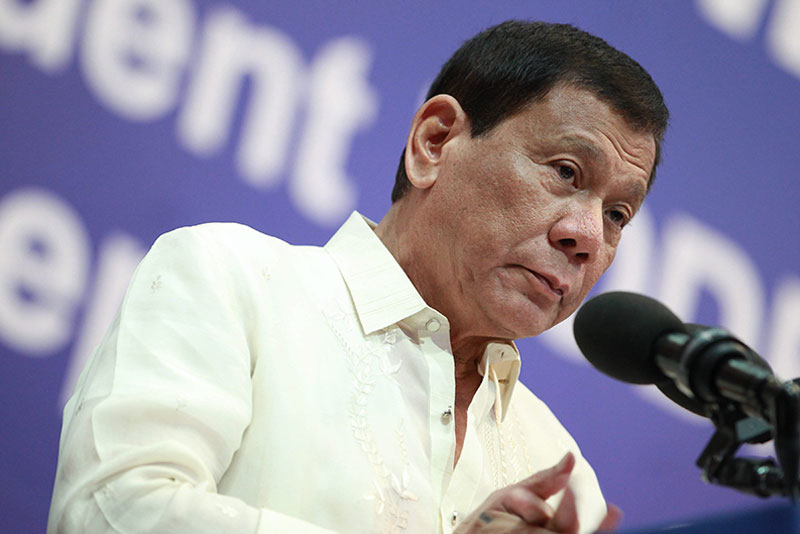 The Palace announcement came after Duterte said in a previous speech that he would sack an entire commission on Monday over allegations of corruption among its officials. STAR
Duterte to abolish Presidential Commission for the Urban Poor
(Philstar.com) - December 12, 2017 - 3:55am
MANILA, Philippines — President Rodrigo Duterte has ordered the abolition of the Presidential Commission on Urban Poor due to poor work performance and alleged corruption, Malacañang said Tuesday.
The Palace announcement came after Duterte said in a previous speech that he would sack an entire commission on Monday over allegations of corruption among its officials.
In a press conference, presidential spokesperson Harry Roque said the president was referring to the PCUP, which, according to him, failed to fulfill its mandate and was composed of commissioners "notorious for junkets abroad."
The written memorandum on the abolition has not yet been issued, Roque said.
"This kind of work performance has no place in the Duterte administration. We reiterate we are serious about the drive against corruption in government," Roque said.
Pursuant to Executive Order No.82 dated December 8, 1986, PCUP serves as the direct link of the urban poor to the government in policy formulation and program implementation addressed to their needs.
It is headed by Terry Ridon, a lawyer and former representative of Kabataan party-list.